Google updated its popular Messenger app for Android with support for Stickers and Location Sharing. In the previous update, Google added support for emojis.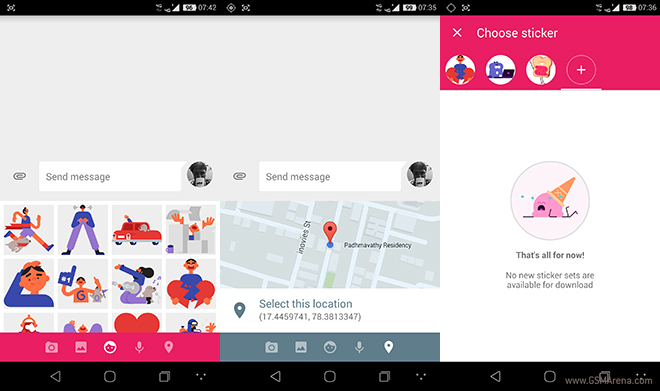 With sticker support, Google Messenger follows the suite of its competitors, headed by Facebook Messenger. The new stickers and location sharing options are added under the Attach menu while composing a message.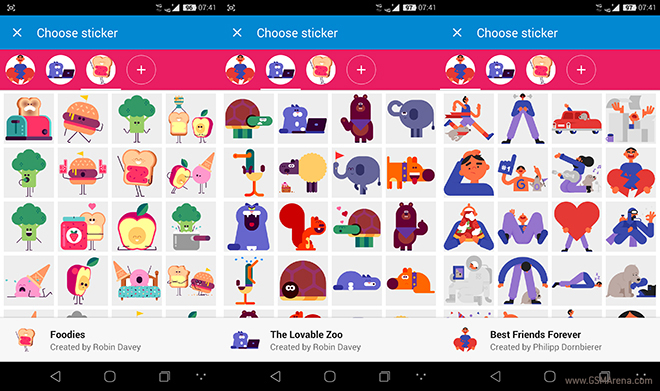 So far only three animated sticker sets are available for the app. They include Robin Davey's Foodies and The Lovable Zoo, along with Best Friends Forever by Philipp Dornbrierer.
Location sharing adds a small snapshot of the pinned location along with Google Maps link, which can be opened in a web browser or Google Maps app. The applicatoin has also been tweaked to support fast scrolling for lengthy conversations.