Google has updated its Google Maps for Android app to version 9.3, bringing the ability to share directions, tweaks to location settings notifications, and some bug fixes.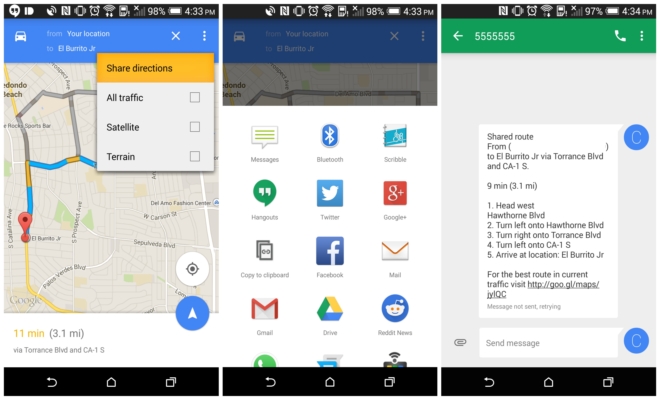 The most prominent feature the update brings to the table is sharable directions. This means that any application accessible through the standard share function can now accept directions, which appear as a list of instructions, something which could be really useful especially when you want to share this information with someone who doesn't have a smartphone and/or Google Maps installed on their device.
In addition, the updated app now lets you permanently disable the pop-up that appears whenever your location settings aren't what the app wants them to be. Aside from these features, the update also brings along a few bug fixes.
Head over to Google Play to download the update – it is currently rolling out, so it may take a few days before it reaches everyone.