Google has quietly added a new feature to its desktop Google Maps and now lets bikers avoid steep hills and climbs when you're planning a route.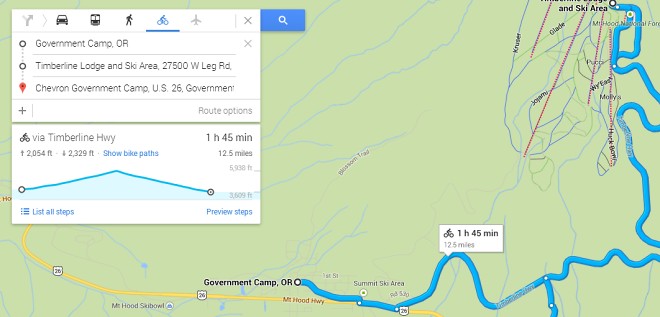 The feature will be much appreciated by bike enthusiasts as the elevation profiles will make it easy to choose that single best route without the need to use other software aside from Google's Maps.
We especially like the new feature as it doesn't discriminate – it will save you the trouble of riding upwards a steep hill but will also allow you to find an ideal steep hill if that's the type of biking challenge you want to pedal away to.
The feature hasn't got an official announcement but Google has confirmed to TechCrunch that it's new. It's available solely for the web browser-based Google Maps experience but we're hoping it will soon land on mobile as well.