Google Maps just got a little bit smarter. It is a fact that the immensely popular maps and GPS navigation app already has at its disposal a large quantity of useful data, like traffic flow information, access to Google's immense database of points of interest and numerous other things that all add up to an industry-leading experience.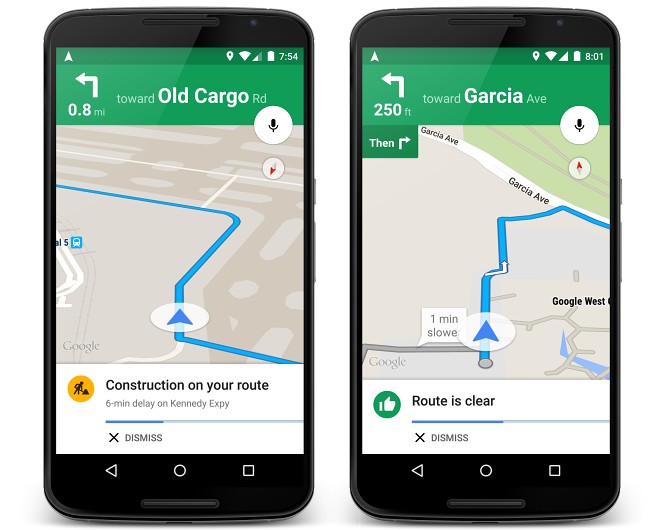 Some of this data, however useful, often remain hidden away to most users. In an effort to remedy this and make contextual data available at precisely the right moment, Google Maps now features live traffic alerts and alternate route suggestions. If you have ever used an app like Waze, you are pretty much familiar with the concept.
The main idea is that by aggregating a lot of different traffic information, some of which is even crowd-sourced from other drivers, the application becomes pretty aware of the traffic conditions on your designated route. As most of you will surely point out, The Google Maps UI does already have a pretty good graphical representation of traffic flow on the map, but now, Google has made the whole system a lot smarter and more-intuitive.
It works in two main ways. First, when you select a destination, Maps not only calculates a route for you, but also gives you information for unfavorable conditions or event on the said path and immediately suggests an alternative route. This also happens while you are driving and a similar situation arises. The alerts in question are actionable, so a single click is all that is needed.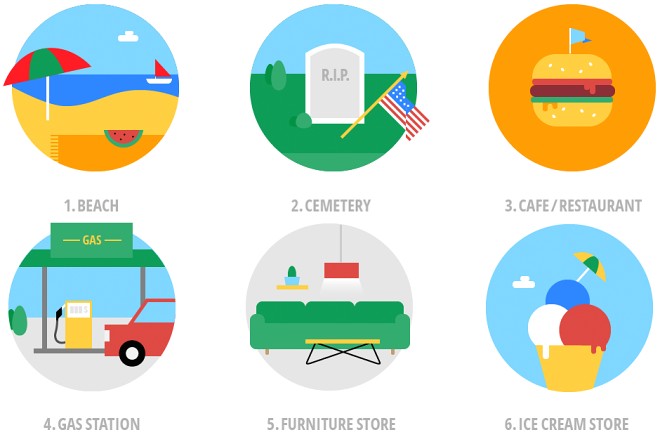 This, by itself, doesn't really sound that revolutionary, but Google has put an extra twisty to the system. Relying on its vast amounts of data, the search giant will also endeavor to explain to you why a certain route is not ideal, instead of just stating it as a nonnegotiable fact. So, if there is a planned road renovation or a car crash that Google already knows about, your traffic alert will feature the info, making the system a lot more informative.
This new update comes right on time for Memorial Day, which is a holiday, a lot of people use to do some traveling. As an added bonus and partially out of curiosity, Google has also tallied up the traveling statistics from last year and constructed a list of the most frequented destinations during the holiday. So, if you are in the US and looking for good suggestions, you might want to take a peek in the source link.