Google has finally brought its Google Play prepaid vouchers (gift cards) for buying digital content to India. The new Play prepaid vouchers will be made available from physical stores in INR 500, INR 1,000, and INR 1,500 options. The Google Play prepaid vouchers are already available in 28 other countries.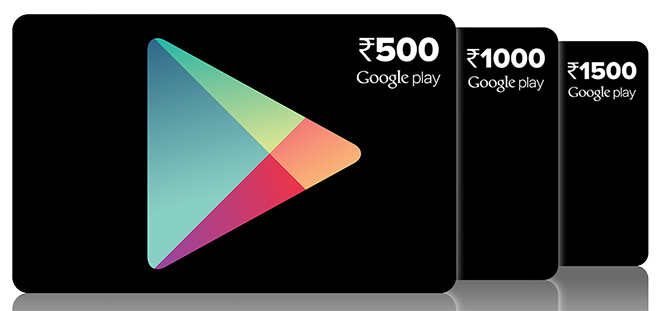 The Google Play prepaid voucher like every other voucher contains a unique code to let you purchase digital content in form of apps, eBooks, games and even rent or buy movies. You just have to purchase it once and it would be available to all your Android phones and tablets, provided all those devices are registered to the same Google Account.
Google Play prepaid vouchers can be purchased from the Vijay Sales and Spice Hotspot outlets in seven cities of India – Delhi NCR, Mumbai, Pune, Hyderabad, Bengaluru, Kolkata, and Jaipur.