Google has pushed a new update for its cloud storage syncing Drive app for the Android devices. The key feature is brings is the option to download and send multiple files at a time.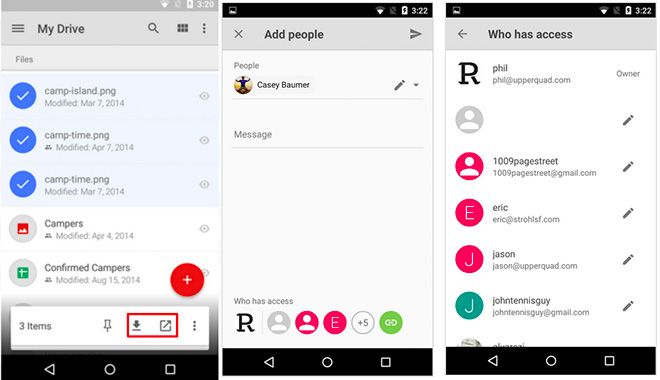 Along with that, the Sharing interface gets a face-lift. You can now share a document to many people at once, while adjusting their editing rights. Added folks appear as a label stack making it much easier to see if anyone has been missed.
Also, you can now simply hold and activate the roll-over menu to assign rights such as editing, comment and viewing. The new Drive app update will be rolled out gradually so if yours hasn't arrived don't worry – it should be there soon.