You may remember Google acquired the team that built the Snapseed application for iOS a few months ago. Although we did see a version of Snapseed for Android we didn't hear much from them ever since. That is until now.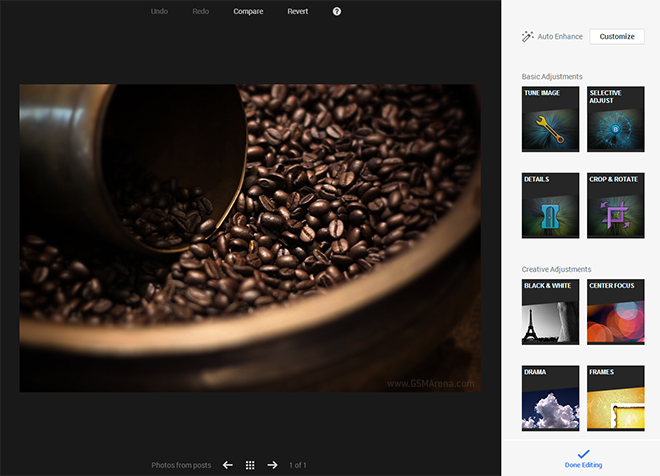 Google has now integrated some of the photo editing features of the Snapseed app into Google+. You can now open your photos on Google+ and go into the new Edit option available on top. This brings up some familiar options you may have seen in the Snapseed app on the side.
You get the basic brightness, contrast, sharpness controls in Tune Image. You can do selective adjustment by choosing a portion of the image, you can sharpen your image through the Detail option and you can crop and rotate the image.
You also get a whole bunch of effects and filters, segregated into categories such as Black & White, Center Focus, Drama, Tilt Shift, Vintage and Retrolux. You can also add a frame to your image.
The old Auto Enhance option is still available and you can adjust the parameters that it adjusts to make your image look better.
The new image editing features are quite impressive and miles ahead of what Facebook offers (which is nothing, basically). Best of all, the changes are not permanent and you can go back and remove or change them if you want. Only drawback is that the image editor is only available in Chrome, so if you're using any other browser you are out of luck.