So far the Google Cast streaming protocol has been used with video in mind – after all, it is powering the Chromecast, the company's very successful HDMI stick. But today Google has announced Cast for audio.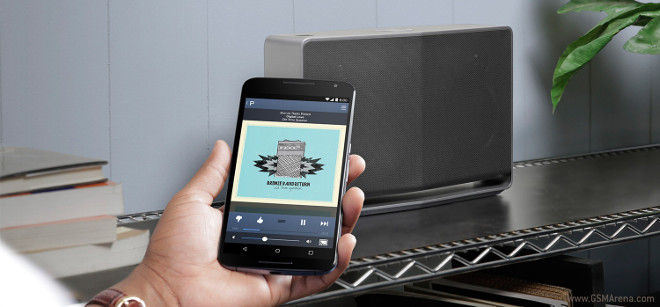 This will work in a very similar way to video casting, but it naturally won't send video, just audio, to supported speakers. Like with the Chromecast, these won't get the content from your mobile device – rather, they'll connect directly to the Internet and fetch it from there, saving you battery life for your phone or tablet in the process.
So Cast for audio isn't an alternative to using Bluetooth to connect your handset to a wireless speaker – in that case, all the streaming work is being done by your phone. With Google Cast for audio, the speaker itself gets the music for you.
Cast for audio will work with many apps, including Deezer, Google Play Music, iHeartRadio, NPR One, Pandora, Rdio, and TuneIn – and everything else that supports Google Cast (with the obvious caveat that if you're casting to a speaker, you'll only get audio).
As for speakers, the first partners for Cast for audio are LG, Sony, and Denon (through its HEOS brand). They will release Cast-ready products this spring. Google promises that devices from more brands will be available later this year.