Just a few hours ago, Xiaomi announced its brand new handset – the Mi 4i. Most of us expected it to be a more-affordable version of the Mi 4 and thus, not exactly a big deal, but the impressive device seems to have no intention of sitting in its sibling's shadow and looks to be destined for an impressive career of its own.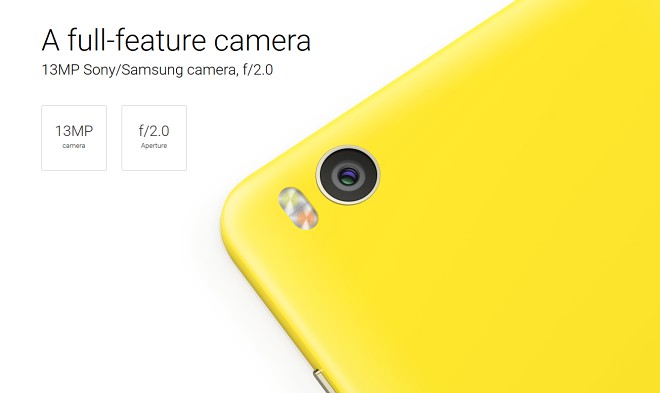 With the Mi 4i Xiaomi has managed to really push the limits as to what is possible on a $200 budget. Naturally, the device is a mid-range offer, but it does pack an impressive amount of power and last-get technology. To quote just a few highlights from the impressive specs sheet: 5.0″ Full HD OGS IPS with 441 ppi, Second generation, 64-bit Snapdragon 615 SoC, an Adreno 405 GPU and 2GB of RAM.
But Xiaomi has really put a lot of effort into the camera setup of the Mi 4i, both hardware and software-wise. The manufacturer was quick to post a full specs and overview page for the new device, a whole page of which is devoted to the camera. It even has a couple of official photo samples and they really look impressive.
Both shots are taken with the devices 13MP main camera, which Xiaomi VP Hugo Barra, stated will come courtesy of either Samsung or Sony. Both photos show off some impressive HDR quality and the true magic really seems to be in the software, rather than the sensor itself.
The first shot is taken at a shutter speed on 1/25s with an aperture of f/2,0 at an ISO setting of 820, while the second one is captured at 1/250s and ISO 100. Both seem to show an impressive level and detail. Colors are very sharp and the overall quality is mighty impressive for a $200 phone, but we shouldn't be rushing to any conclusion based on those shots. The device is still not finished and we don't know what the lighting was like, so let's wait a while longer before we get overexcited.