The original Fieldrunners that came out almost four years ago was probably the first tower defense game on iOS. It was also a very good game, which is why even after all these years it remains one of the best games in the genre on the platform. And lots of other titles tried to steal that crown.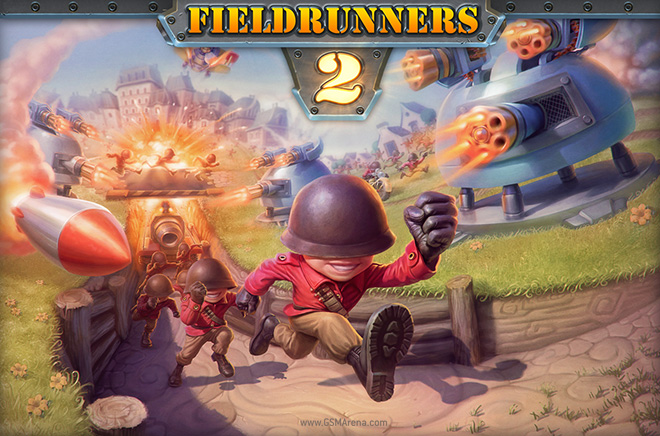 Now, developer Subatomic Studios has released a sequel that promises to be even more fun – Fieldrunners 2. Read on to find out how good it is.
Title

Fieldrunners 2

Platform

iOS

Developer

Subatomic Studios, LLC

Release Date

July 19, 2012

Content Rating

9+

Size

43.5MB

Price

$2.99
Gameplay
Gameplay-wise, Fieldrunners 2 is your run-of-the-mill tower defense game. You have a bunch of towers to choose from and you unlock more as you collect points while playing the game. You have limited slots available for every game and you get to choose the towers you will use before each level begins.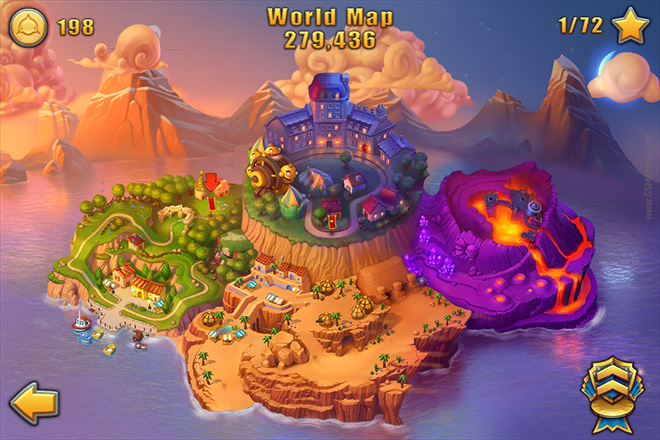 Once the level begins, you have to drag and drop the towers around as you please. In this new version, the game shows you the paths the field runners will be taking using arrows. The arrows are visible when you are dragging the towers around and change to show you the alternate route the runners will be taking once you place that tower.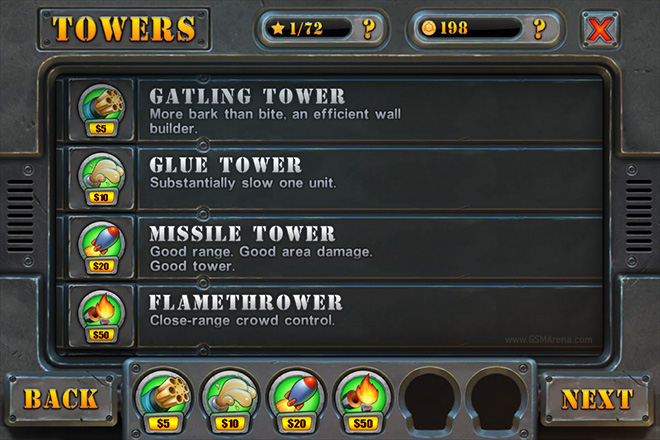 The runners start appearing a few seconds after the level begins, which gives you some time to place the first few towers. Different towers have different prices and once you run out of money you will have to wait for some of the runners to be killed to get more. Different runners and vehicles get you a different amount of award coins when you successfully kill them.
Using the coins, you can also upgrade the towers. Most of the towers can be upgraded twice after purchasing. You can't move the tower around once it's placed but you can clear the spot by selling it for a small amount of coins – usually less than you've paid.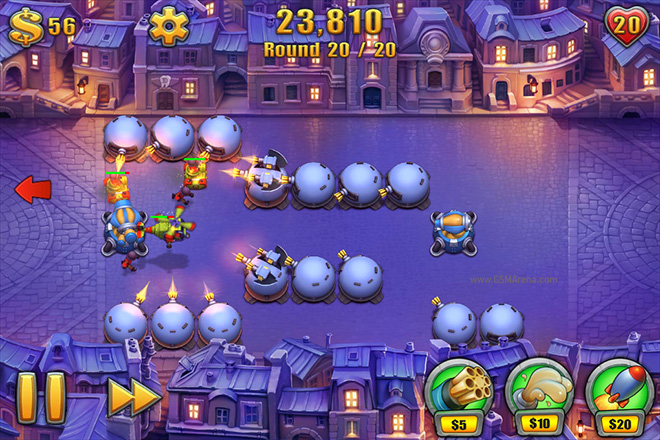 Touching a tower gives you the option to upgrade it, sell it and find out more about it. The size of the circle also shows you the effective range of that particular tower.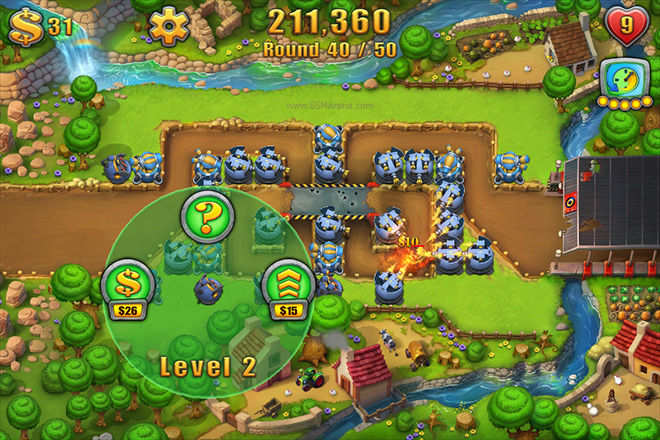 Fieldrunners 2 also introduces special items that you can use during the game. Special abilities include being able to rewind the game by three moves or dropping a landmine to create a large amount of damage, handy if enemies somehow manage to escape through your tower defense and are about to enter your inner area. As you gain more points by playing the game, more of these items are unlocked.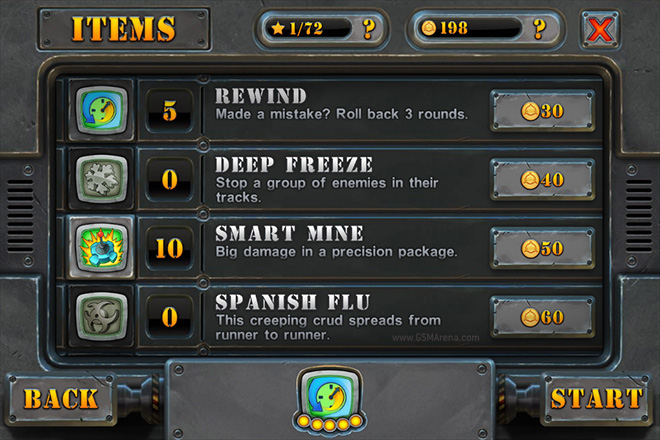 Fieldrunners 2 is an amazingly fun game despite the simple premise. You can easily spend at least half an hour playing through each level in the Survival mode, which can have have up to 60 rounds at a time. If you don't want to spend that much time at a stretch, there is a Sudden Death mode, which has fewer lives and has you surviving for a few minutes as you battle hordes of enemies.
Graphics and sound
Fieldrunners 2 is a visually stunning game with some wonderful artwork and tiny but very well animated characters. Even the design of the towers and their various functions are wonderfully animated. The game is a joy to look and looks especially stunning on a Retina display. Things do look a bit tiny on the iPhone's display but you can pinch to zoom around the level if required.
Unfortunately, there is no iPad version at the moment, but having tried the standard iPhone version on the new iPad, I can say that the game still looks very good and if you don't want to hold on until the inevitable release of the iPad version, you can get it right now without missing out on a lot.
Verdict
Fieldrunners 2 is a wonderfully fun way to spend $2.99. It's definitely one of the best tower defense games available out there right now and will have you spending countless hours as you place and upgrade various towers while killing tiny men in red uniforms. The beautiful visuals, dozens of levels, tons of different towers and items to use and the lovable animations make it well worth the price. Too bad the game is only available for the iPhone at the moment.
Rating: 4.5/5
Pros: Hours of fun gameplay, beautiful graphics and animations
Cons: Only available for the iPhone at the moment
Download: iOS