After introducing Facebook Home to Android, Facebook is now bringing some of the new features to iOS, notably chat heads. With the latest update, your Facebook chats will now appear alongside the screen, which sounds nice until you realize this only works within the Facebook app and that unlike on Android, the chat heads don't work universally within the OS, thanks to the limitations in iOS.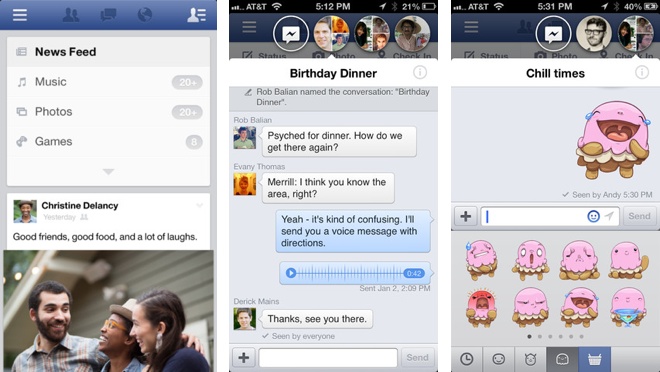 Along with the new chat heads feature, you also get stickers on the iPhone, which are just really large and detailed emoticons that you can use in your chats. Other than that, both the iPhone and iPad versions get a refreshed UI with a redesigned timeline.
To download the new Facebook update, click here or update through the App Store.