Facebook's Creative Labs department has come up with a new app for iOS and Android, called Riff. Riff lets you create videos that your friends can add to and contribute to videos created by your friends.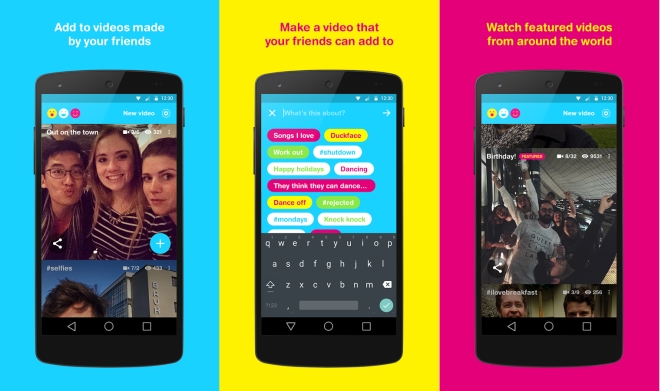 With Riff, you can make short videos that you can share with your friends. By default the videos are only visible within the app but you can also choose to post it on Facebook so it appears on your timeline. If someone wants to add to your video, they have to hit the + button on your video within the app, and their clip then gets added after yours. You can do the same to your friends' videos.
The app is now available for download for free on the App Store and Google Play.