Facebook has announced two new ways of logging into apps using your Facebook account. The ability to log into other services using your Facebook account has always been a convenient option but the cost of that convenience was giving away your personal information to an app that you may not fully trust.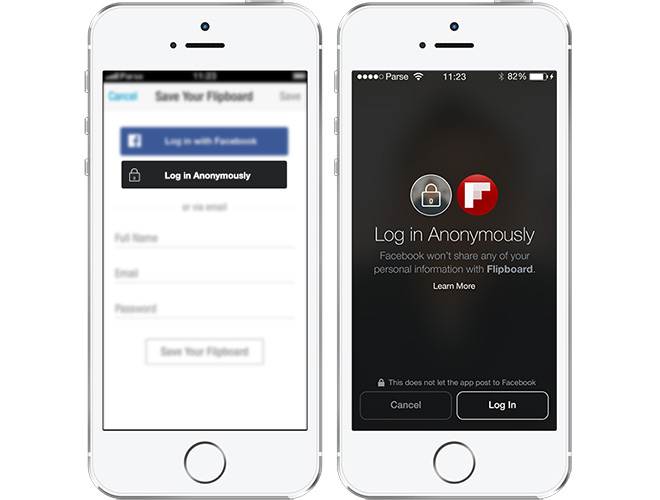 With the new Anonymous Login feature, you can now log into services without giving away any personal information. You will see the option to login anonymously on apps that support this feature along with the standard Facebook Login.
Facebook is testing this feature with a few developers and will be bringing them to others in future.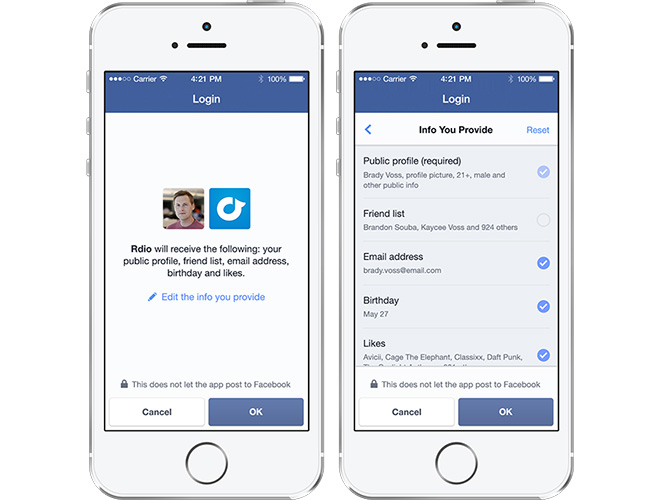 The second new feature is an updated version of the current standard Facebook Login. With this, you can now choose exactly which information is shared with the app when you use the Facebook Login feature. You can uncheck the information you don't want to share, such as your date of birth, and allow others you are comfortable sharing. You will now also be asked before the app posts to Facebook on your behalf.
Facebook will be reviewing new apps that use Facebook Login to ensure a higher quality of apps. The feature will be rolling out in the next few months.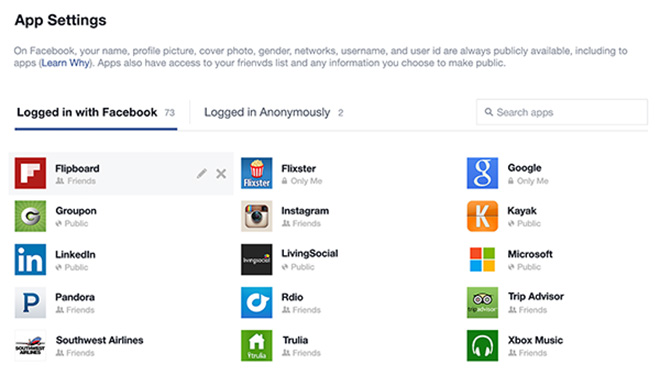 Lastly, Facebook has also updated the control panel that lets you see which of your apps are connected to your Facebook account. Here you can manage the apps, the permissions they have access to or remove them entirely. The new control panel will also be arriving in the next few months.