Facebook has released a new update for their Android app, which brings one of the key features of the ill-fated Facebook Home app. Now, through an option in the settings menu, you can enable the Cover Feed feature on your Android device, without having to install Facebook Home app.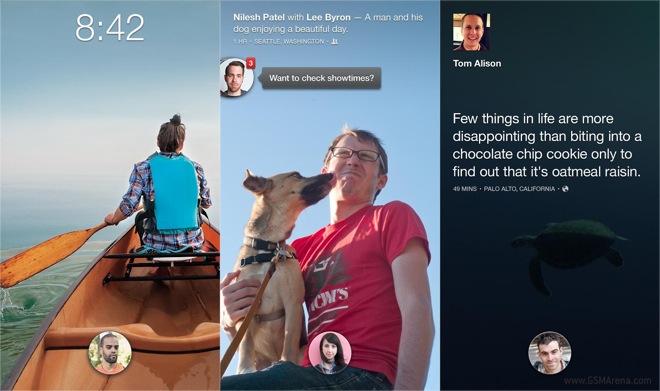 If you are not aware, Cover Feed takes over the lockscreen on your Android device with a custom lockscreen that plays a slideshow of your friends' Facebook photos in the background underneath the unlock button. While it sounds great in theory, actually having all your friends' photos appear on your lockscreen isn't such a great idea as most of the time the photos aren't as good as you'd like them to be (not with my friends, at least).
Cover Feed, along with Chat Heads, was one of the key features of Facebook Home. Now, you can have both without actually installing that app (Chat Heads are available through the Facebook Messenger app). This means now you have even fewer reasons to install Facebook Home, and there weren't many to begin with.
There is a catch, however. Just like the Facebook Home app, the Cover Feed feature only works on select Android devices as of now. The list currently includes Samsung Galaxy S4, Samsung Galaxy S III, Samsung Galaxy Note II, Nexus 4, HTC One X, HTC One X+ and HTC One. More devices should be added in future.