The Evernote's beta app for Android has gained handwriting support and now lets you scribble down notes or just doodle around, saving everything as is – not transforming your handwriting into neat text like on the Galaxy Note 3 for example.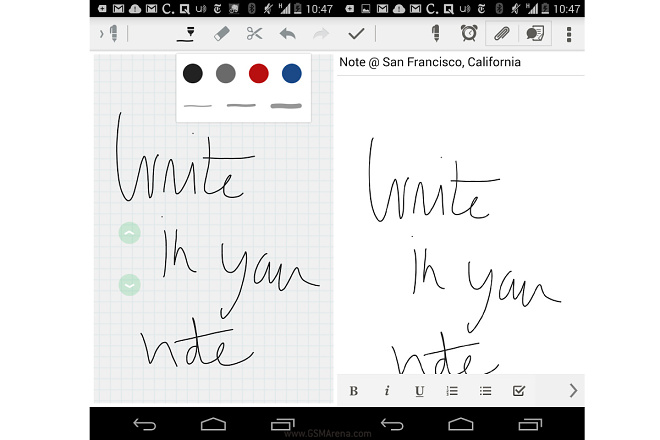 The update will take its time getting to the official Android app but for now you can test the beta through the Google+ group. The link is down below but you'd need to be patient and wait for the administrators to allow you permission to be in the group as it is private.
The Evernote guys are also working on adding highlights, table support, horizontal ruler and encrypted text support for the app editor, but there's no saying when those might make it.