Just over a couple of months after the company entered into a new partnership with Microsoft, Dropbox has announced that its cloud storage app is now available for Windows phones and tablets.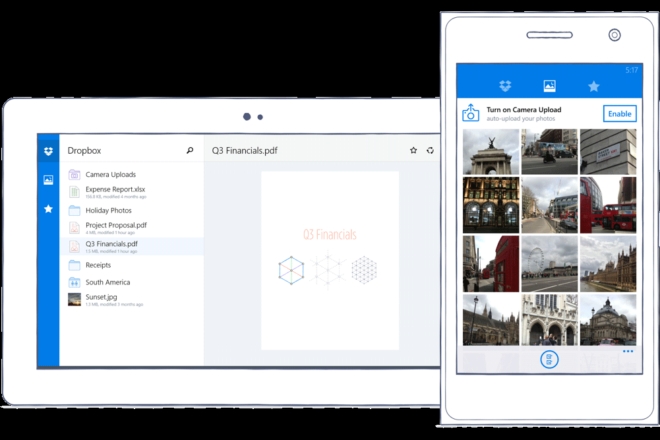 The company is claiming that the new apps will offer all the standard features, which means that you can use them to automatically back up your photos to the cloud storage service, mark files as favorites so you can access them even while offline, as well as access both your personal and work accounts at once.
The phone version also includes some Windows-specific abilities: you can pin any Dropbox folder to your Start screen for quick and easy access. The new app is available for download on Windows phones (8.0 or higher) as well as Windows devices running on Windows RT or Windows 8.1.