Microsoft's digital assistant Cortana has received an update that brings a slew of new categories of interests, such as daily routine, music, food, and finance.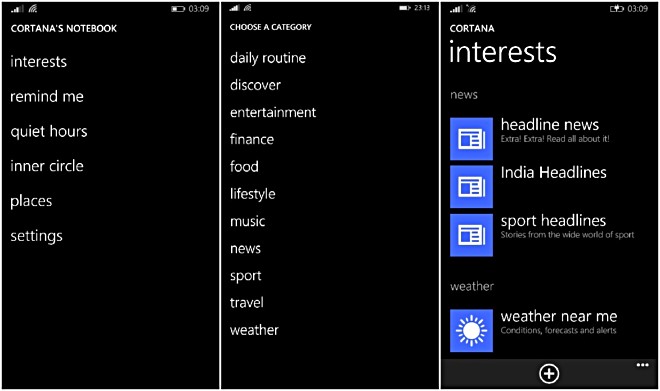 However, it is not yet known when the update rolled out, and which other markets – aside from India – are getting it. It's worth mentioning that prior to the update only news and weather categories were available in the country.
Meanwhile, if you aren't in the know, a beta version of Cortana for Android is expected to arrive this month.