Microsoft has added a new ability to Windows Phone's virtual assistant skill set. Cortana is now capable of looking for song lyrics for you so you can sing along with your favorite artists.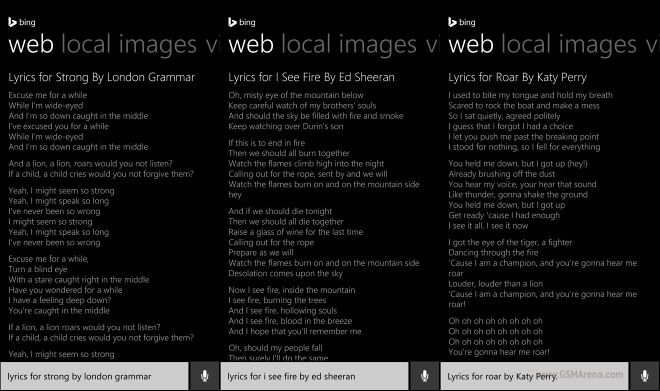 It's very easy – just ask "lyrics for song name by artist name". You'll get the lyrics momentarily.
Finding lyrics works as smooth as possible and we had no troubles looking up a plethora of songs.
Here is hoping Microsoft will add Shazam (or similar) integration for song recognition, just like Siri and Google Now. Music lovers will surely find it helpful.