Corsair has been making gaming peripherals for a while now, but now the company has decided to enter the gaming PC segment with the announcement of the Bulldog. Bulldog is not your average gaming PC, mostly because it doesn't have the hardware inside to actually work, and also it's designed for the living room.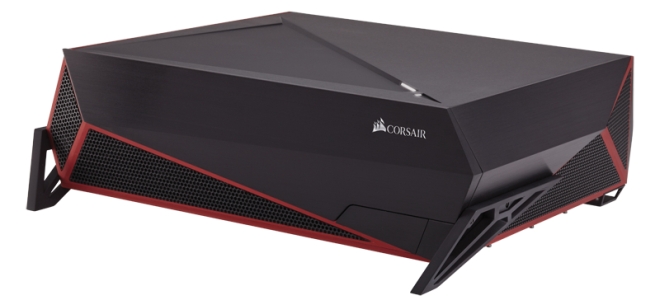 Bulldog is a DIY gaming PC meant for 4K gaming in your living room, either replacing or complementing your existing gaming console. The 'compact by gaming PC standards but not quite by actual consoles standards' chassis houses a Hydro Series H5SF liquid CPU cooler, an SF600 600-watt SFX12V-form factor power supply, and an unspecified mini-ITX motherboard utilizing an Intel chipset. What you add beyond that is your choice.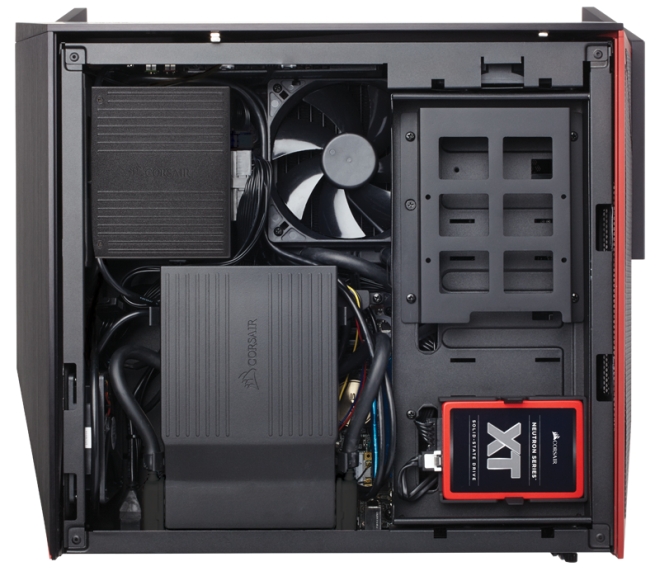 The Bulldog has space for a standard air-cooled high-end graphics card but Corsair advises using one of their custom HG10 brackets with an H55 or H75 liquid cooling system to keep the temperatures and sound to a minimum. Corsair has partnered with NVIDIA and MSI and the latter will be offering graphics cards shipping with HG10s and H55s pre-installed for a small premium.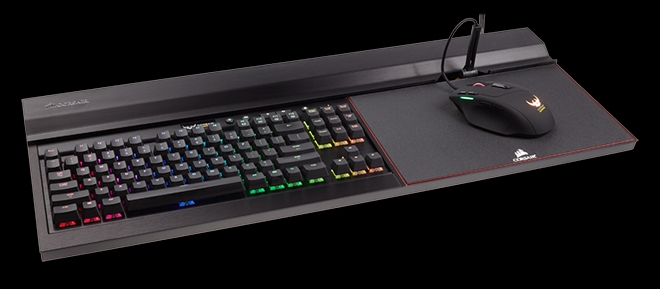 To go with Bulldog, Corsair also announced Lapdog, a keyboard mouse combo design that's meant to sit on your lap while you sit on the couch in your living room. It has a 7-inch x 11-inch mouse pad area, powered USB hub for keyboard, mouse, headset, game controllers, flash drives, or to charge your smartphone, memory foam underside cushion, and hidden compartment to neatly store cables. You can either opt for it with or without a keyboard.
The Bulldog is priced at $399 and will be coming in Q4 2015 while the Lapdog costs $199 with the keyboard, and $89 without.