Google has released an update to the Chrome browser for iOS, which brings it to version 21.0.1180.77. The major change in this update is the inclusion of sharing option. Now you can tap the Share button in the drop down menu on the top right and it will give you options to share the page on Google+, email, Facebook and Twitter.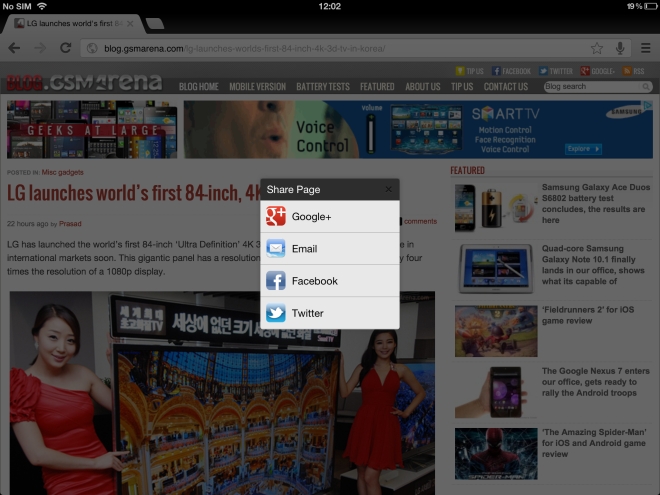 For email and Twitter the app pops up the built-in editing box and for Google+ and Facebook it launches the respective applications, if they are installed on the device. Otherwise it takes you to the App Store page to download them.
Other changes include stability and security improvements and bug fixes. Unfortunately, Google still hasn't done anything about that hideous icon. Fortunately, you can change it to something better, such as this one. You can download the app itself from the link below.