Apple announced its first smartwatch last year, expected to go on sale some time this year. But while most people would think that's Apple's first watch, that's not really true. Say hello to the original Apple Watch.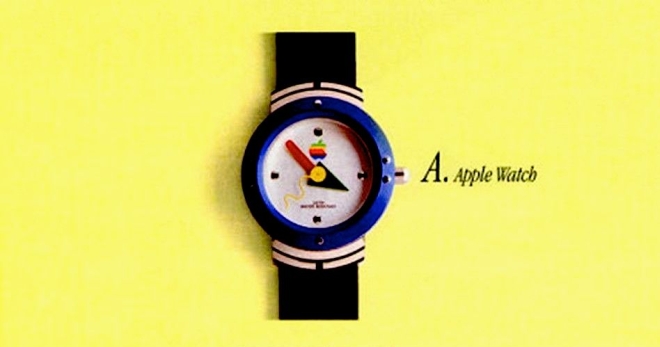 What you see above is a rare analog watch that was never actually sold. The original Apple Watch (or rather the Apple Logo watch, as Apple called it) was actually a free gift that was given away to buyers of the Macintosh System 7.5 operating system. In fact, it was one of the two gifts, with the other being Conflict Catcher 3 software, and the customers had to choose between them.
For something that was gift, the Apple Logo watch featured high quality steel body and had an embossed Mac OS logo on the belt. The watch had a bright blue rim around the watch face, with oddly shaped hands and the now defunct colored Apple logo. The design seems quite odd now when placed against all the silver and gray Apple products of today but back then the company used to make several brightly colored products, most notably the range of iMac G3.
Now, someone managed to come across a whole bunch of brand new Apple Logo watches and have put them up for auction. You can find more details about it in the link below.