Motorola Nexus 6 is listed by its manufacturer as water-resistant, but doesn't carry an official IP rating. A crafty YouTube user decided to put the credentials of Google's flagship phablet to the test with rather surprising result.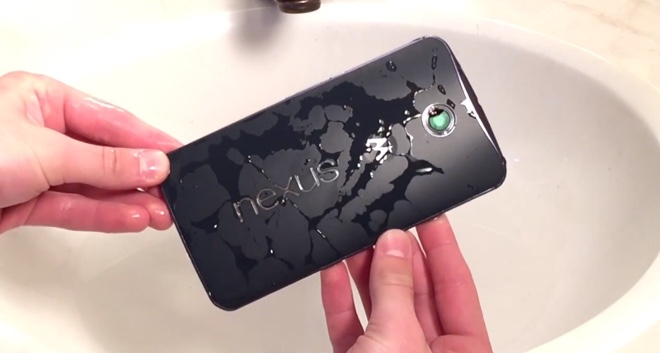 As it turns out, Nexus 6 can handle full water submersion for an hour without breaking down. Check out a video of the exercise below.
It's great to know that Nexus 6 can handle water dips like a champ. However, I wouldn't advise you to try the activities in the video above.
Motorola has given the Droid Turbo the same treatment as the Nexus 6. The handset has internals with water-repellent nano coating, which allows it to (officially) spend up to a minute in six inches of water with no hiccups.