It has been a tough start for Carbon. The app started life as a promising Twitter client for Android that a lot of people were waiting for but due to issues with the developers unable to publish it to the Play Store as a paid app from their region, it had to be released for free.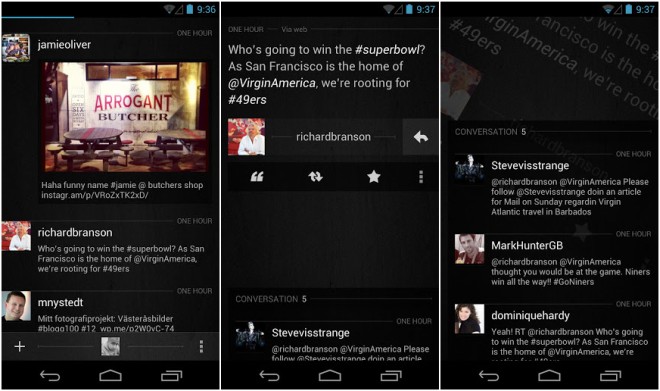 The development then seemingly stopped and for a long time now Carbon has been an abandonware. Although a great little app, The presence of deal-breaking bugs and lack of updates meant you couldn't really use it even if you wanted to. Thankfully, all that changes with today's update.
Out of nowhere, the developers of Carbon have pushed a major update for the app, which not only fixes existing issues but also adds several new features. Here is a complete list of changes that you can expect from this update:
- 4×1 home screen widget for quick actions
- In-App browser
- In-App YouTube video playback
- Vine videos timeline preview and playback
- People search
- Tweet font size options
- Quote style options
- New image viewer screen
- Save image option
- Image upload option to Twitpic
- Notification frequency options of 5 up to 120 minutes.
- Option disable image/video previews on timeline
- Bug fixes, performance and stability enhancements
As before, the app is free for download and can be downloaded from the link below.