Cloud storage is undoubtedly one of the best evolutions in the field of computers. The flexibility offered by this storage model is unmatched and the ever increasing demand for the storage space in the cloud has attracted big companies like Google, Amazon, Apple and Microsoft.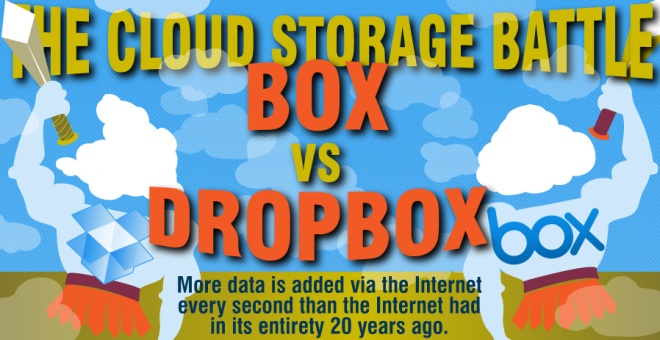 Among the brands contributing in this field, Box and Dropbox are the most recognized firms providing the cloud content management service. We have come across a pretty interesting infographic that explains how these brands are battling it out to stay ahead of the game.

You can know more about the services offered by Box and Dropbox by visiting their respective websites.