BlackBerry is a company in financial trouble, but it doesn't act like it and it got a brand new Porsche – a Porsche Design P'9982 based on the BlackBerry Z10 that is. It's an exclusive device, only 500 units will be sold worldwide.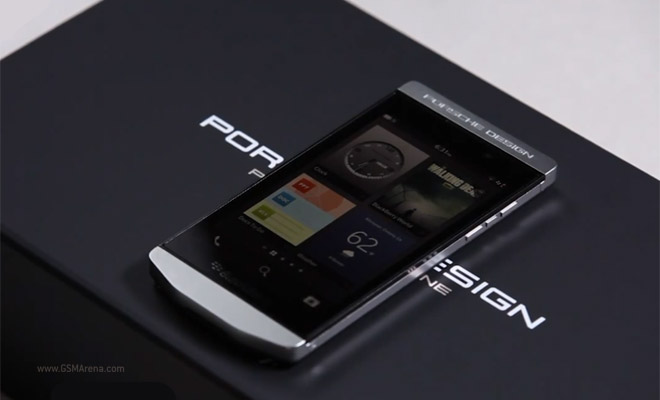 So, what do you get for the extra cash over the pedestrian Z10? You can watch the official hands-on video to find out.
The luxury starts off with the box – it's much bigger than the standard boxes most phones come in and inside there are several chargers so jetsetters don't have to bother with adapters. There's also Porsche Design headphones with tangle-free cables and a cloth. Inside each box you'll find a PIN to confirm that you have indeed purchased an exclusive device.
The device itself is constructed out of satin-finish stainless steel frame and hand-wrapped backs of genuine Italian leather. An even more limited edition of the phone will feature genuine crocodile leather instead.
The software on the Porsche Design P'9982 is BlackBerry OS 10.2 with some modifications, including rectangular app icons and a new watch face (exciting stuff, I know).
If you thought that shelling out £1,500 / $2,400 for the phone is enough to get you all the goodies, think again. You can buy an optional leather carrying case (it's a dilemma between protecting the expensive handset and not being able to enjoy its coveted design). There are also hand-crafted customized backs made of leather.
The Porsche Design P'9982 will be available on Novemenr 21 at Harrods, Knightsbridge in London, but also the much less fancy Carphone Warehouse and Selfridges. Again, the price is £1,500 / $2,400, more reasonable than the $6,600 Vertu Constellation but that's not saying much. Also, FYI the hardware (other than the steel and leather) costs £180.
The limited crocodile leather edition will be launched later in December (price is unknown). Hopefully, people's common sense wouldn't have caught up to good taste by then.