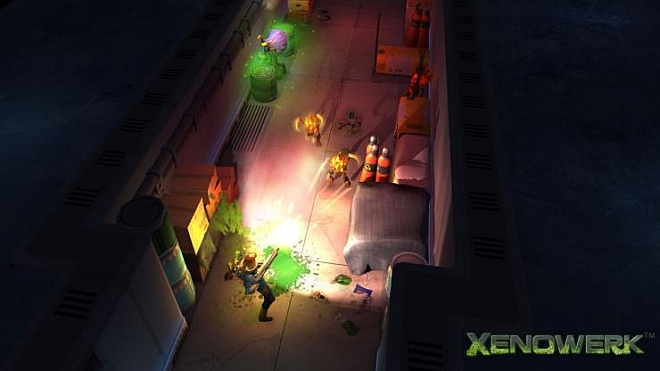 Here are the best apps and games that came out this week.
Best Apps
Portal
Portal is a simple file transferring app from the people who made Pushbullet. Available only on Android, the app lets you send files from your PC to your Android device. All you have to do is go to the website in your desktop browser and scan the QR code from the app and you can start sending files. Unfortunately, other than not being available on other platforms it's also only limited to sending files from the desktop to the phone, and not the other way around or between two phones. If that's all you require from it, it should be fine. It's worth noting the ability to send files from the phone to desktop is coming soon.
Shoot
Shoot is another file transferring app. Shoot lets you transfer images and videos between iOS, Android, and Windows Phone devices. The app uses QR codes to authenticate transfers. Unfortunately, there is no desktop support and the app only supports sending images and videos for now.
iOS • Android • Windows Phone
CloudPlayer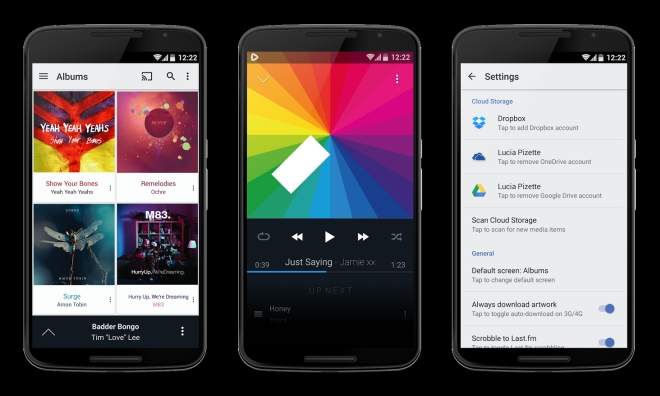 CloudPlayer is a new app by doubleTwist that lets you stream your music stored on Dropbox, OneDrive, or Google Drive. Just upload your music on any of these services and then stream them anytime, in any format, including FLAC and ALAC.
Moments
Moments is an app by Facebook that attempts to group photos of you with your friends on your phone so that you and your friends have access to all the images, no matter who originally took the photos. The app goes through your photos and groups them according to who's in them, then syncs it with your friend's app. This way if both of you took photos of, say, a trip, the app syncs them so that both of you have all the images on your respective devices.
Adobe Photoshop Mix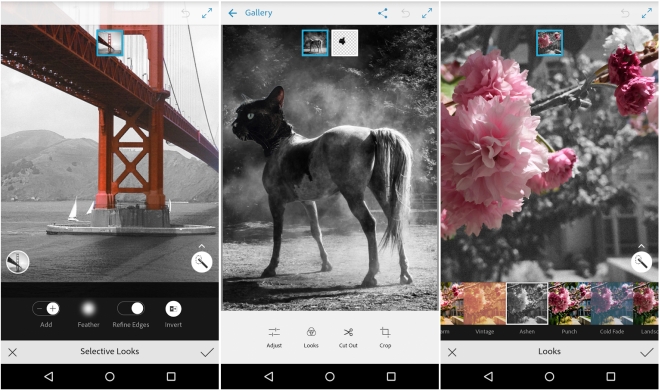 After being an iOS exclusive for a while, Adobe Photoshop Mix is now on Android. Regardless of the Photoshop title, this isn't exactly a full-fledged editing app, and you can actually find more options in apps such as Snapseed. It does have a few tricks up its sleeve, such as selective coloring, and the ability to cut out shapes and paste them on other images, which seems to be the most popular use of Photoshop anyway these days. The app requires a free Adobe account to use.
Google Clock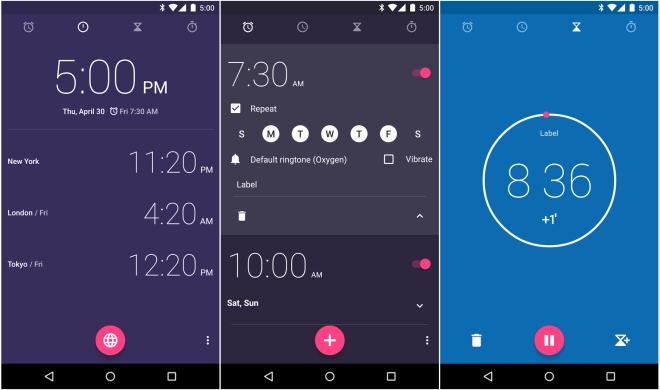 If you ever felt the need to have Google's stock Clock app on your non-stock Android device, you can now download it from the Play Store. The app looks pretty much identical to the way it does on stock Android. It doesn't really do anything that your default clock app won't do, except maybe snooze or dismiss alarms from your Android Wear watch.
Best Games
FireWhip
FireWhip is a simple arcade game where you spin a whip around you to take down your enemies. The whip can keep the enemies away but can only be destroyed if they get close to you. Also, spinning the whip a lot burns out bits of the whip making it shorter. The game has different types of enemies and you have various challenges to take down a certain number of enemies of a certain type in a round. The coolest feature of the game is that it saves a GIF of the last moments of a game, which can then be shared on Twitter or Imgur.
Dragon Jump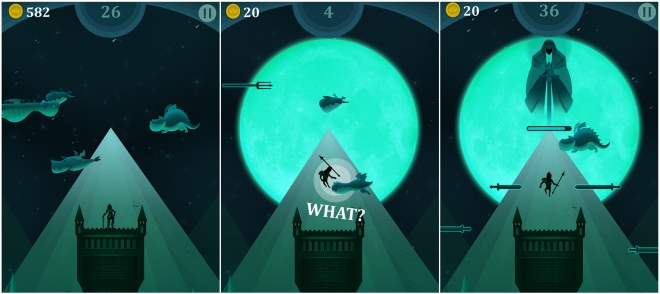 Dragon Jump is a simple but quite addictive game. You have to jump to avoid and kill the flying dragons. You have to jump on top of them or under them to kill them and use them as a platform to jump higher to kill the boss. The free version is marred by ads but otherwise this is a lot of fun.
Xenowerk
Xenowerk is a top-down 3D action game where you exterminate mutants. The game has 50 levels of increasing difficulty involving going around and hunting mutants with different weapons and your flashlight.