The popular developer of anti-virus applications for Windows Avast has just released its first mobile app. Dubbed avast! Mobile Security, it aims to keep your beloved smartphone safe and protected from all possible threats.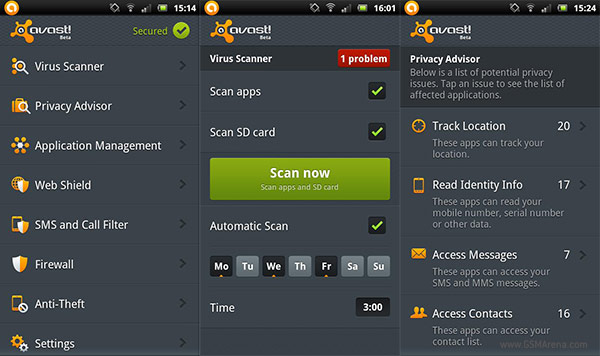 The Avast mobile software is still in beta, but it's already publicly available so you can take it for a spin right now. It lets you protect your personal data with automatic virus scans and infected-URL alerts.
avast! Mobile Security also lets you add a firewall (only works on rooted phones) and set up neat anti-theft protection. You can control the anti-theft features with remote SMS commands, so if you smartphone gets stolen you may wipe its history, lock it, activate a siren or even track it by GPS and do audio monitoring.
What's even better is that the Avast app lets you rename it to whatever you see fit, so it would be harder for potential thieves to locate and remove it.
avast! Mobile Security is completely free, so if you like anything from what you are hearing, you might head to the Android Market and download it right now.