In case you find that faux leather look on the back of the Samsung Galaxy S5 a tad too cheap, don't despair, By Atelier has you covered! The young French Luxury brand released a limited edition of Samsung's latest smartphone and the Gear Fit in orange alligator leather.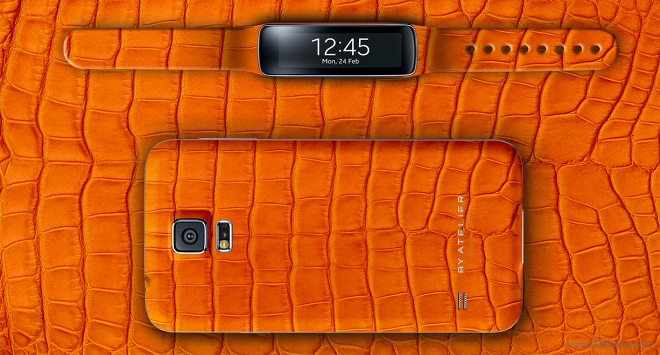 The far from subtle looking combination of the Samsung Galaxy S5 and the Gear Fit you see above is priced at €1,800. It includes the duo of gadgets, matching orange case made from alligator leather, calfskin printed leather orange pouch, and a year of exclusive concierge service. The latter is available 24/7 via an exclusive app and takes care of your worldwide travel and dining arrangements.
The limited edition Samsung Galaxy S5 and Gear Fit from By Atelier will be available in the company's retail stores in Hong Kong, Macao, China, and Vietnam, as well as at select luxury retailers around the world.