According to rumors, Asus has plans to introduce two cheap 7″ Android tablets at CES (maybe as cheap as $129). A leak from retailer Icecat.us points to a cheap 10″ tablet that might be joining them at the Asus CES booth.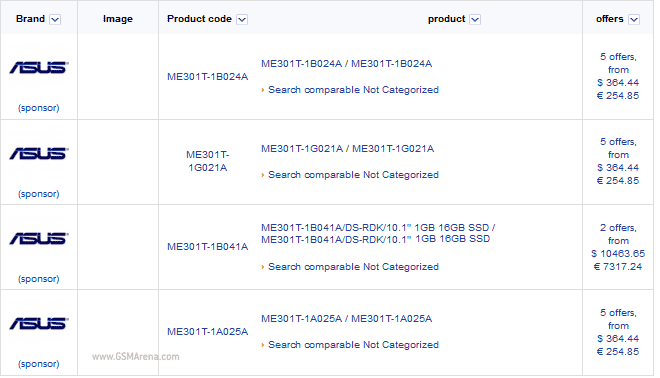 The tablet is known only as Asus ME301T MemoPad 10, will apparently pack a Tegra 3 chipset (like the one in the Nexus 7) and will run Android 4.1 Jelly Bean. Other specs visible from the listing are 1GB of RAM and 16GB storage. This particular slate seems to be Wi-Fi only, though there should be a 3G version too.
The price of the Asus ME301T will be lower than that of the Google Nexus 10, $365 / €255 if the leaked listing is to be believed.
The info seems to have been updated recently, the above image is from Icecat.us at the time of writing, while the following image was snapped by PocketDroid.net earlier. It shows more info on the hardware, but also a higher price.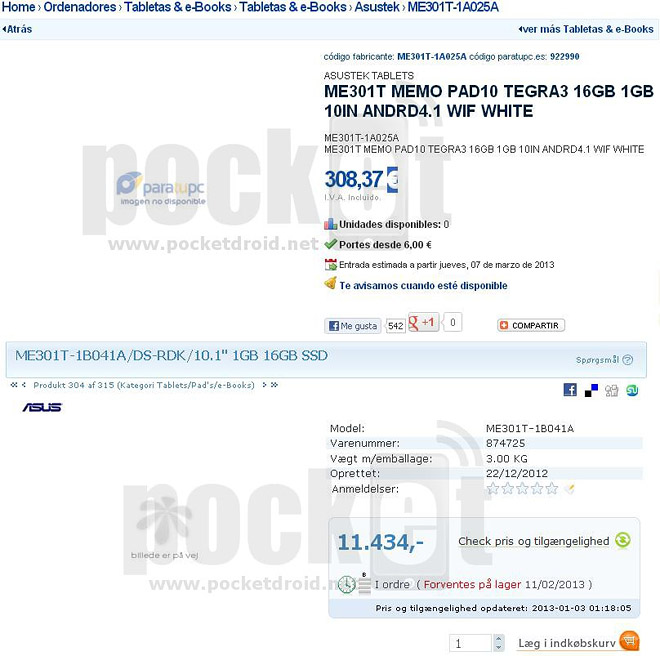 The listing could be completely wrong, but with CES kicking off next week we're sure we'll see a lot of tablet announcements. And (fingers crossed) there will be affordable 7″ and 10″ Asus tablets.