The multifaceted ASUS Eee Pad Transformer now has another feather in its cap. Thanks to the new Android 3.1 Honeycomb update, the Transformer now has full support for gaming controllers.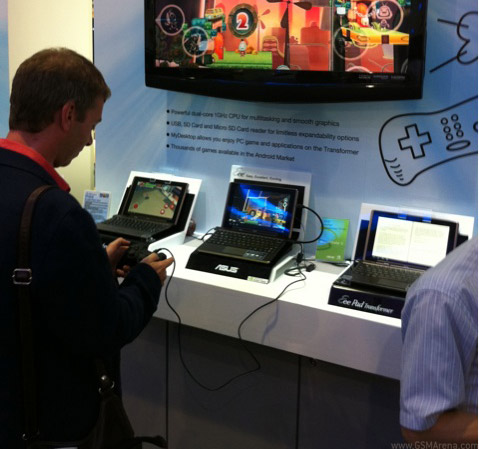 As you can see in the picture above, the person is gaming on the Transformer using what seems to be a PS3 controller , although we are sure the Xbox 360 controller or any other would work fine too as long as they use a USB cable. It seems though that the Transformer cannot connect to the controllers wirelessly, so USB connectivity is all you get.
Still this seems for a large portion of the available games better than banging your fingers on the cold, hard surface of the touchscreen and blocking half of it in the process.
Then again, using wired controllers seems to be missing the point of tablets? Aren't they meant for casual gaming on the move? Share your thoughts in the comments below.