Archos did its usual pre-IFA mass announcement of multiple devices, including the Windows 8.1 running Archos 80 Cesium. Little was known about it other than that it was supposed to launch in October. Better late than never I suppose.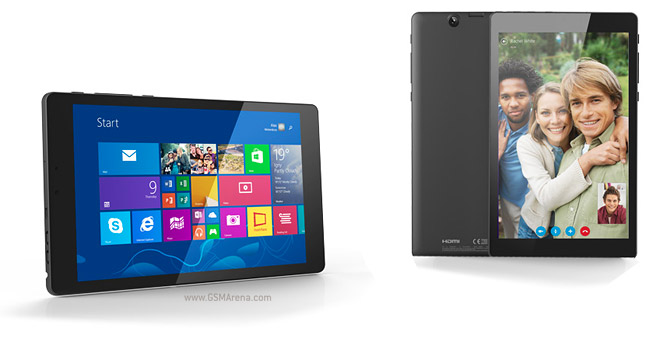 The 80 Cesium belongs to the line of very affordable Windows tablets – €150 in this case – and it comes with the usual concessions.
The processor is a powerful Intel Atom Z3735G – a quad-core CPU clocked at 1.33GHz peaking at 1.83GHz Burst frequency. It's fully 64-bit enabled and comes with a dual-core Intel HD graphics (2nd gen).
That's more power than you typically get out of a similarly-priced Android, but here's the catch – it only has 1GB of RAM, which can be quite limiting for full Windows apps. The internal storage is scarce too, just 16GB. Good thing that microSD cards go up to 128GB, because you'll really need the extra storage, though you probably don't want a memory card that costs as much as the tablet.
Anyway, the Archos 80 Cesium features an 8″ screen with 1,280 x 800px resolution and it's an IPS panel to boot. There's a 2MP back and 0.3MP camera combo and a 4,000mAh battery all tucked into a 360g package that's 8.6mm thick.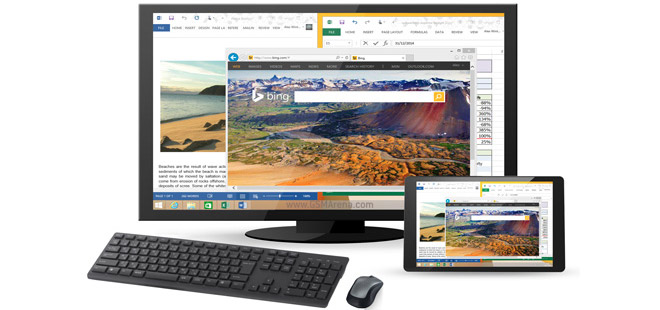 There's an HDMI cable if you want to hook up an external monitor and the microUSB 2.0 port has Host support (but you'll need a Micro B to a Standard-A cable).
Keep in mind that a Windows 8.1 license isn't much cheaper than €150 and Microsoft is throwing in a 1-year subscription to Office 365 with the likes of the Archos 80 Cesium. The tablet will be available soon in Europe and the US (where the price is expected to be $150).