There wasn't exactly a point when the Apple Watch was deemed inexpensive, but even skeptics were willing to admit that a $349 price for the entry-level Watch Sport was somewhat acceptable. A new bill of materials (BoM) revealed by an IHS teardown would leave a bad taste in your mouth though, even if you're a devoted fan of the brand.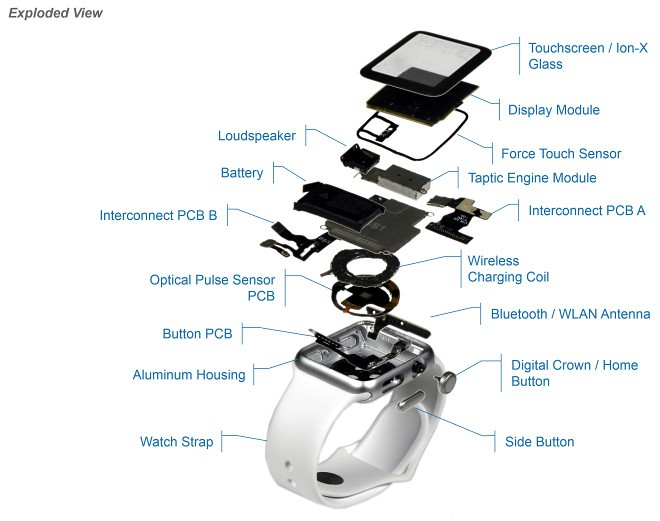 The components used add up to $81.20, and manufacturing costs are estimated at $2.50 for a total of $83.70. Naturally, that doesn't include other expenses, such as research and development, logistics and advertisement.
The costs are calculated for the 38mm Watch Sport model, which retails at $349. That makes for a 24% BoM-to-MSRP ratio, which is said to be the lowest for an Apple product, examined by the company. The ratios for previously reviewed products have been in the 29% to 38% range.
The highest single component cost is expectedly the Display/Touchscreen module, estimated at $20.50, a quarter of the total figure. Next comes the processor at $10.20, followed by the cost of memory, valued at $7.20. For the complete breakdown, refer to the list below.