The iPhone 4 impressed a lot of people but clearly the Apple investors aren't among them. The company's shares dropped by almost 2 percent since the start of the presentation at the WWDC10. Obviously they wanted something more and Steve and his team failed to deliver.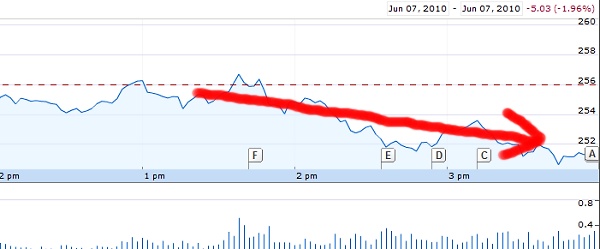 Yesterday it became clear iPhone 4 will launch in 88 countries until the end of the year. The first wave starts on 24 June, the second is in August and then in September. Apple is also preparing a CDMA version, which is expected to launch through Verizon this November.
And despite the wide availability and the promising new features the Apple shares went from 256.28 US dollars at the start of the event to just over 252 US dollars at its end. Someone is not impressed, Steve, not at all.