Apple is taking a second swing at music streaming, based on the Beats Music service. The base pricing in the US is pretty standard ($9.99 a month) but it was the family plan that turned some heads – up to 6 people can share a plan for just $14.99.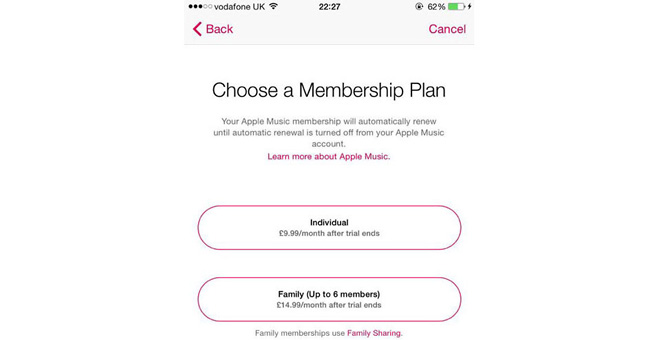 What if your cash doesn't have dollar signs on it? For Europe at least you just stick your local symbol in front of 9.99 and 14.99 for the respective single and family plans.
So that's €9.99/€14.99 for Eurozone countries and £9.99/£14.99 for Britain. These prices include local VAT taxes (still Brits seem to be paying a bit of a premium compared to US users).
This pricing comes from iOS 8.4 beta and hasn't yet been confirmed on Apple's official website though I don't think it's likely that the prices will change. Spotify's pricing is identical, but it has a free tier too, which Apple Music lacks. Google Play Music is cheaper (typically an 8 of your local currency).