Does the gold iPad Air 2 from Apple look a tad understated for you? Put your worries aside, as the Vietnam-based jewelers from Karalux are now offering Cupertino's flagship tablet in 24K gold.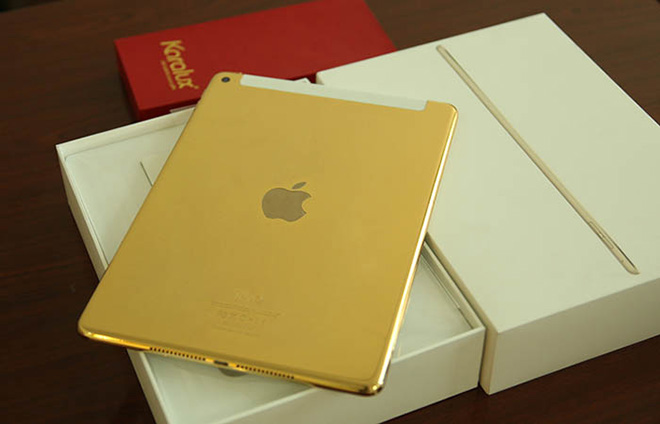 Pricing of the gold-plated iPad Air 2 is surprisingly sensible. A 64GB version of the slate draped in real gold costs VND 28 million (about $1315). This means that the gold treatment carries approximately $700 premium over then $600 price tag of a regular 64GB iPad Air 2.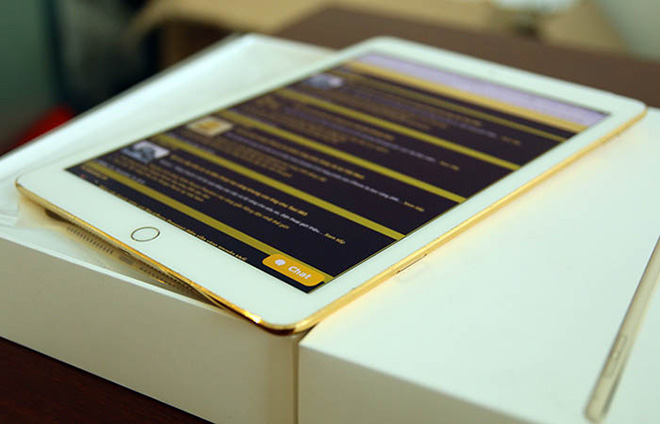 Of course 16GB and 128GB iPad Air 2 models will also be available. Karalux will reward customers who pick up one of their creations by the end of the month with a gold-plated tie pin or a Zippo lighter with the same finish.
Customers with money to burn can also order iPad mini 3 with 24K gold finish. Earlier this month, Karalux also showcased a BlackBerry Passport that has gone through the same treatment.