The Wi-Fi-only version of the Apple iPad tablet has sold remarkably well, but there are still plenty of users waiting for its 3G-enabled version before making the jump. According to the Apple online store's recent update this wait will be over by May 7th.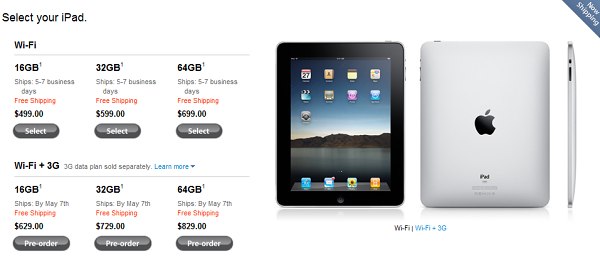 All three versions of the Wi-Fi+3G iPad should be expected by then so if you find this acceptable, you might pre-order now. And with the kind of wording chosen by Apple, who knows, you might even receive it a few days earlier.
The 16GB, 32GB and 64GB versions of the Wi-Fi+3G iPad will set you back 630, 730 and 830 US dollars respectively. Oh and there's the thing that it only accepts micro-SIM cards so if your carrier of choice doesn't make those, you needn't apply.