Just as expected, Apple made three important education-related announcements at their event in New York today. The company unveiled the next version of iBooks for iPad – iBooks 2, which now features interactive textbooks.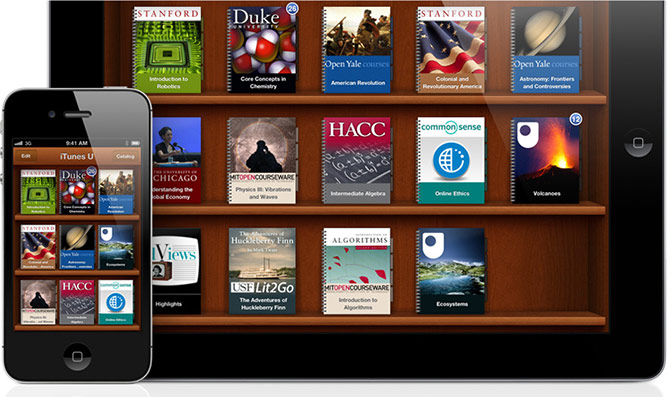 Apple also unveiled iBooks Author – a Mac OS X application that should greatly facilitate the creation of those textbooks (or other interactive books) and iTunes U iOS app, which lets you access complete courses from leading universities and plenty of free educational content.
The Cupertino-based company claims to have reinvented (the Apple PR department sure loves that word) the textbook with their iBooks 2 app, which now has an extra category called Textbooks. The company has partnered with Pearson, McGraw Hill and Houghton Mifflin Harcourt to fill the category's shelves and offers their textbooks starting from $14.99.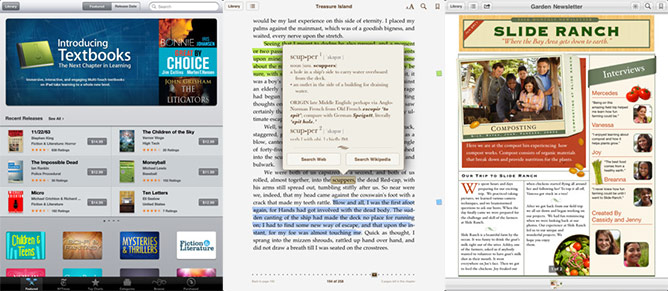 iBooks 2.0
And to make sure the stream of new titles doesn't stop, Apple created the iBooks Author Mac OS app. Available for free over the Mac application store, the app should make it extremely easy to create textbooks and regular electronic books for the iBooks store.
You can pick one of the many preloaded templates, or you can create the whole thing from scratch – the capabilities of iBooks Author seem endless. It's also pretty intuitive, automatically creating and formatting pages when you drop in a Word document, creating widgets from presentations, etc.
Next, Apple talked about their new iTunes U app, which should enable students to easily access notes, lectures and even whole courses from the comfort of their iDevices. It's available for iPod, iPhone and iPad running iOS 5.0 or later.
iTunes U claims to have the world's largest catalog of free education content including over 500,000 free lectures, videos, books, and other resources on thousands of subjects from Algebra to Zoology.
Finally, Apple also released a new iTunes version, which should enable the new functionality of the iBooks app. iTunes 10.5.3 is naturally available for free and requires a 107MB download to install.