In a surprise move Apple quietly updated its iPod touch lineup. The entry-level 16GB version got a big update, while the whole lineup got a price cut.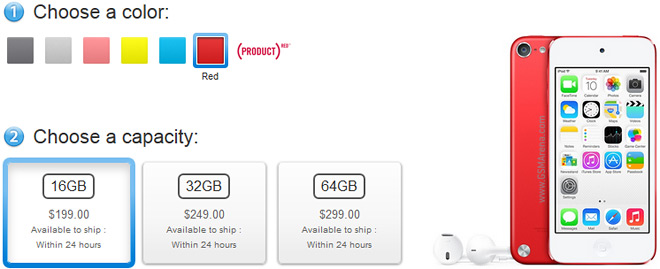 The iPod Touch 16GB was unveiled just over a year ago and it was a stripped down version with no camera or color options. Now, Apple has made it an equal citizen.
That means it gets a 5MP iSight camera, same as the bigger storage models, and it comes in the full range of colors, not just Space Grey. Even the metal loop on the back for lanyards is back.
For all the additions, the new iPod Touch 16GB actually costs less – it's now $200, while the camera-less 2013 version was $230.
The other two versions now differ only in storage capacity and they got cheaper too – the 32GB model is $250, while the 64GB one is $300. Last year $300 got you a 32GB iPod Touch.
With extra storage costing less, you have to wonder if there's something to the rumor that the new iPhone 6 will start at 32GB storage.