Here's an interesting phone designed by a 23 year-old student at Middlesex University – an Android-powered smartphone, whose body is made of a single piece of bamboo. It's a unibody that Kieron-Scott Woodhouse, the designer, claims is as strong as plastic, but is eco-friendly and is twice as light as an iPhone.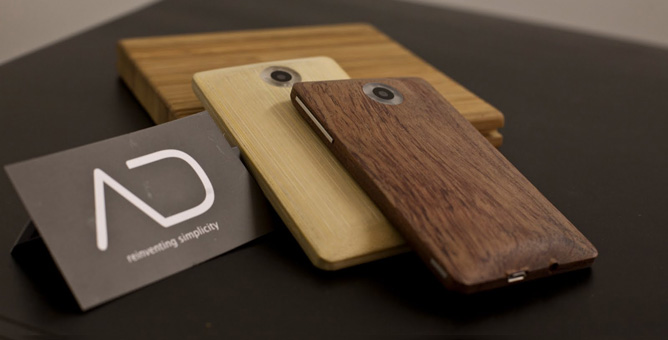 Woodhouse is working for a Chinese company called ADzero that will make the phone – the bamboo phone won't suffer the fate of most beautiful concepts that never make it into the hands of consumers.
It will be released in China some time later this year and should make it to boutique stores in the UK too, but that's all the info on availability.
Software and hardware specs specs are pretty scarce too. The phone will run Android with some UI modifications. The camera is accompanied by an interesting "ring flash" and the screen is said to be bigger than the iPhone's 3.5″ screen and that's all the info we have.
Anyway, each ADzero bamboo phone will look unique – the bamboo patterns will be different and they have variations in color too.
Here's a video of the phone's designer talking about the challenges and decisions that came with making the phone:
Would you be interested in getting a phone like that?