If the high pixel density of the Kindle Voyage e-reader tempted you, but the $200 price tag was holding you back, now you can get the same 300ppi density at $120 with the 2015 edition of the Kindle Paperwhite. That's a decent jump from what you got with previous Paperwhites (212ppi).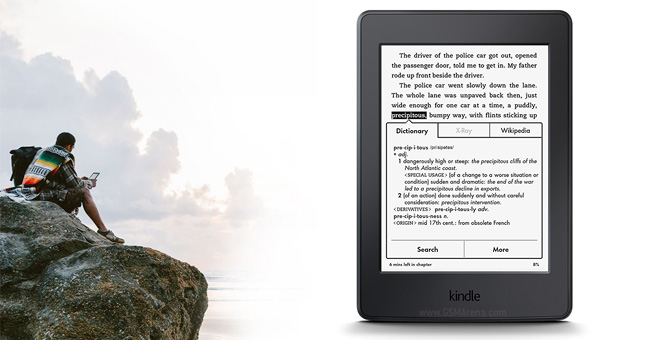 The premium model still has a number of advantages though.
The screen on the Voyage is brighter and has better contrast than the Paperwhite, an adaptive light sensor, plus it has a glass screen with pressure-sensitive page turn buttons. The Voyage is more compact too.
Anyway, you can get a Kindle Paperwhite 2015 Wi-Fi with special offers (ads) for $120, $140 if you don't want offers. The 3G model goes for $190 and $210 respectively.
The new device comes with a new font called Bookerly, which has been designed for digital screens. An upcoming update will bring a new typesetting engine that is better at laying out words the way the author intended. People in the know have complained about the full width justification of the old engine.
You can experience the new font and layout engine on a Kindle Fire tablet and in Amazon's iOS reader.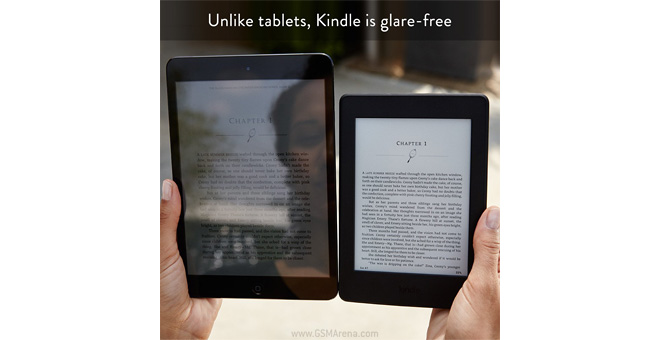 The Paperwhite has a matte screen to prevent glare in sunlight, screen lighting that won't tire your eyes in the dark and a month's worth of battery life. You can pre-order today and shipments start at the end of June. This is on Amazon US for now, but I guess other countries should get it soon.