You might be surprised to hear that the Amazon Kindle Fire pre-orders are going really well. Actually, scratch that – a fully functional tablet for $199 was bound to go like hot cakes.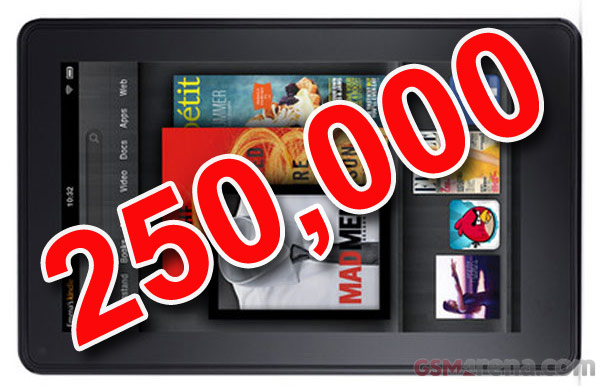 And even so, the number of orders that Amazon has recorded for its newly announced tablet stands at the quite impressive 250,000. That's a quarter of a million orders in just five days, with the tablet itself being more than a month away from actually becoming available.
The information comes from a leaked screenshot of the Amazon inventory management system, so it should be quite trustworthy.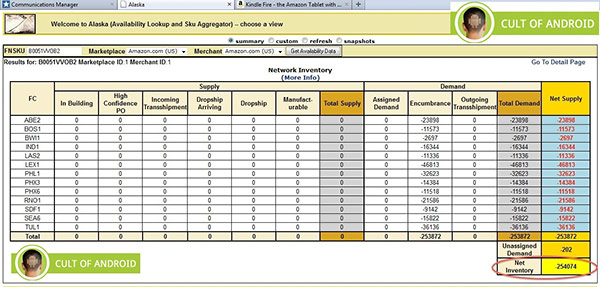 If the Amazon Kindle Fire maintains the same interest levels until its actual launch, it could become one of the biggest things in the industry. Of course, pre-orders do not equal actual sales and it will be interesting to see how many of those that booked their place in line will really fork out the cash.
Still, it's certainly a good indication of the Kindle market prospects and it shows that Amazon has every chance of becoming a big player in the tablet game. We shouldn't forget though that Amazon doesn't earn any money by selling the Kindle Fire itself (in fact some analysts say the slate is selling for less than what it costs to build), so it will need users to embrace the whole ecosystem and start spending money there for the project to be successful.
We'll be paying close attention to the development of this…experiment.