Tired of waiting for that Flash Player for your Xoom? Well, you don't have to any more as the app just leaked and you get it running on your device in a minute or so. From the looks of it, that a pre-release version of the app so some quirks are expected, but the good news is no root is required. You don't even need to have applied that preliminary update Motorola posted last week.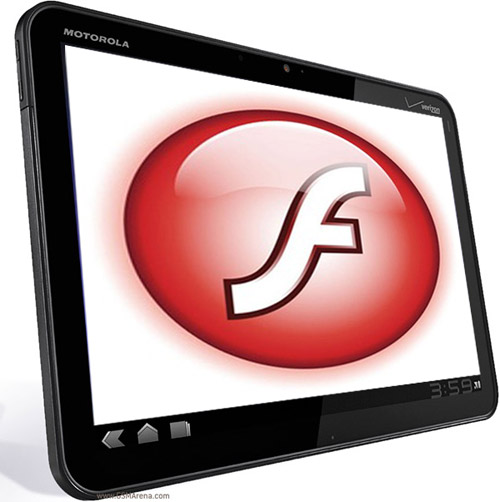 All you need to do is enable installation of non-Market apps on your Xoom (found under Settings-> Applications) and get the .apk on board. You can then use a file manager to install it.
You can get the file itself from any of the sites listed at this Multiupoad page.
The guys over at Engadget already got to take a Flash-enabled Xoom for a spin and they have been pretty impressed with its performance. Now HD Flash video streaming is still choppy, but anything below that and you are fine. Gaming was also possible though the touch-controls pose some natural limitation to that.
You can check this next video to see the Flash-flaunting Xoom in action.