One of the biggest selling points of Android over iOS is the fact that there are more free apps available in the Play Store than the App Store. Sure, with free apps there are in-app advertisements and the occasional annoying pop-ups that users need to withstand. However, most people seem willing to deal with it, considering the growing popularity of Android. Now, new research from analytics firm, Distimo, indicates that this strategy is working, because a whopping 98% of all Google Play Store revenue comes from in-app purchases of free titles.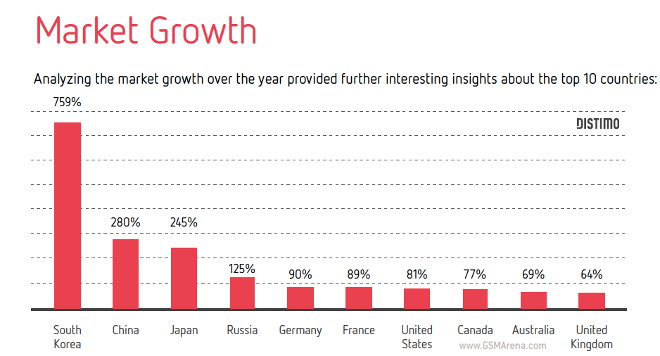 What about the the other 2%? Well that is divided equally between paid only apps and in-app purchases within paid applications. What kind of apps are people most likely to spend money on? Games. 90% of gaming revenue is made from in-app purchases.
Although there has been significant app growth worldwide, the huge app revenue growth is coming from Asian emerging markets. South Korea increased its app spending an astounding 759%. China and Japan grew by 280% and 245% respectively.
The real question is, how does the Play Store's app sales stack up against Apple's App Store? Google has climbed from 30% to 37%, leaving Apple with 63% of worldwide app spending.
And how does this translate to real world dollars? Well, according to the analytics, Google makes about $12 million a day from the Play Store, a huge bump up from $3.5 million a day from a year ago. For comparison, Apple makes $18 million a day now, compared to its $12 million a day last year.