The LG G3 entered the smartphone arena last week, aiming to challenge for the best flagship title. And as it turns out you guys are really liking its chances.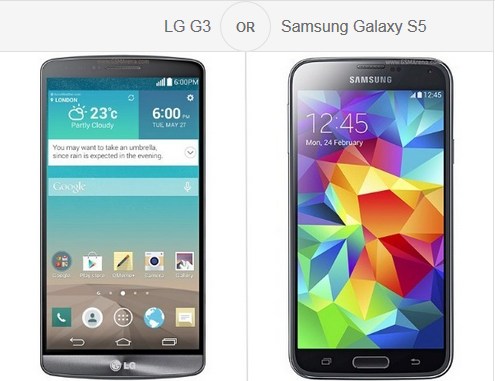 Out last weekend poll pinned the LG G3 against the other high-end droids currently in the market and its results couldn't be more convincing. The G3 not only won every single battle, it simply trashed every single one of its opponents – the Samsung Galaxy S5, the Sony Xperia Z2, the HTC One (M8) and the Oppo Find 7.
The Samsung Galaxy S5 and the Oppo Find 7 took the worst beatings. The LG G3 won both of the polls by a 4:1 margin.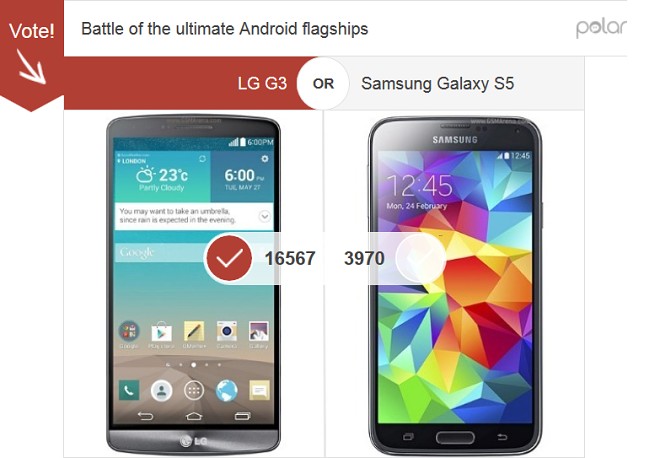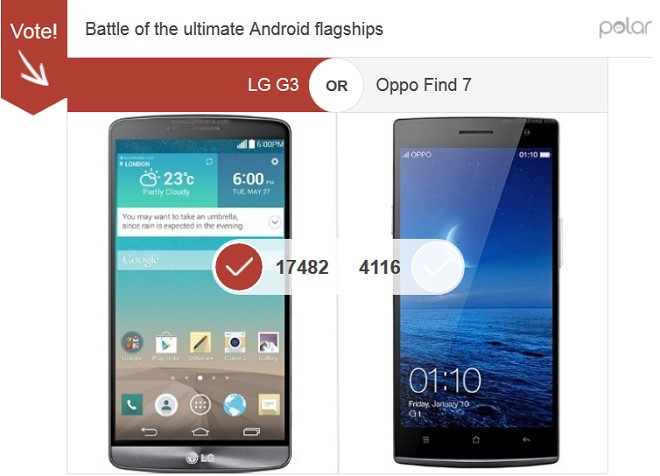 The HTC One (M8) wasn't in a much better position either – it only acquired 27% of the votes in its poll.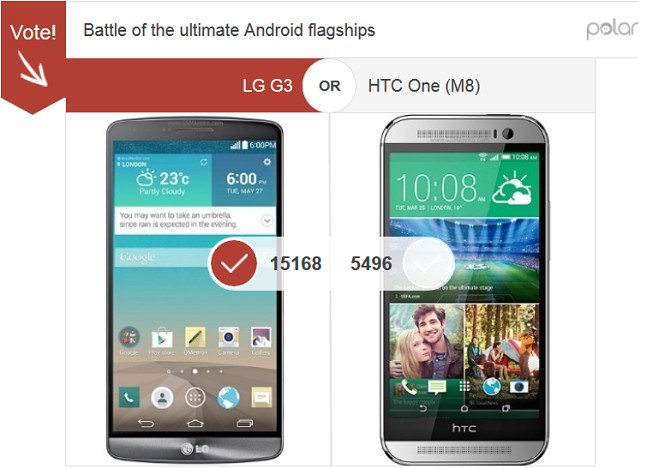 Finally, the Sony Xperia Z2 did the best of all G3 competitors, getting over 6,000 votes. However, that was still less than half what the LG flagship managed and the G3 completed its clean sweep.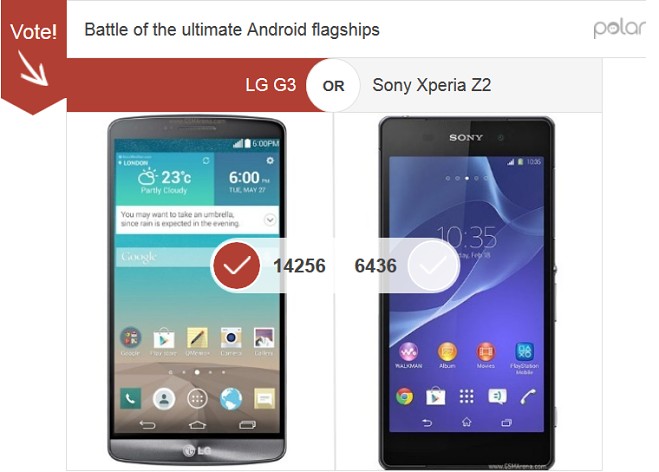 So the LG G3 is shaping to be a real people's champion – the QHD smartphone easily trumping the competition in your eyes. We also liked it quite a lot – if you haven't already checked our review, you totally should. Here's hoping LG plays its cards right this time and manages to turn all these positive feelings in actual sales – we've seen the company fail this time a couple of times lately.