Since it was announced, the Asus Zenfone 2 has been king of the hill in our popularity ranking. Besides popularity, the new phone is the first to come with 4GB of RAM – provided you get the higher-specced of the two versions. That one comes with an Intel Atom Z3580 with a quad-core CPU clocked at 2.3GHz.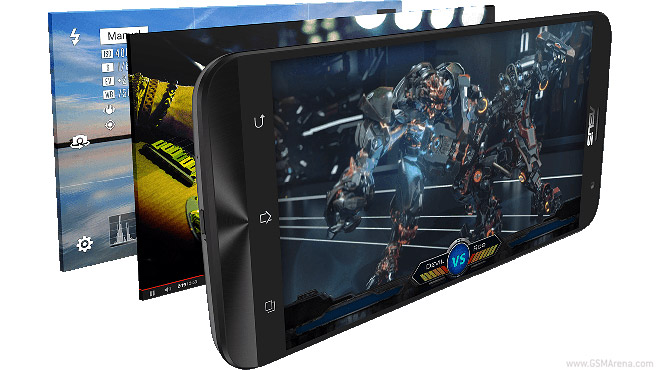 The $200 version of the phone will be based on the Z3560 (1.8GHz) and will have "only" 2GB of RAM. Here's an early comparison of performance in AnTuTu 5.5.
The 2.3GHz/4GB version of the Asus Zenfone 2 scores 43,809, while the 1.8GHz/2GB one got 40,926. Surprisingly the difference in CPU performance isn't very significant despite the 500MHz gap in clock speed. RAM scores go in favor of the 4GB model, but the difference is hardly double.
Still, that's just one benchmark and benchmarks aren't great at gauging the multitasking experience anyway.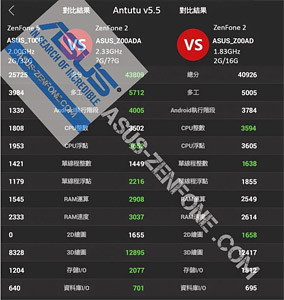 Here's a quick comparison chart between the Zenfone 2 and some of 2014′s favorites. You can read our hands-on with the Zenfone 2 and its Zenfone Zoom sibling in our CES coverage.
AnTuTu 5
Higher is better
Samsung Galaxy Note 4




46824

HTC One (M8)




44020

Asus Zenfone 2 (2.3GHz/4GB)




43809

Samsung Galaxy S5 (S801)




43164

Asus Zenfone 2 (1.8GHz/2GB)




40926

Sony Xperia Z3




40393
Thanks for the tip, Arjunsinh Jadeja!