The Samsung Galaxy Note II promises to be the champion that resurrects the stylus – the second-gen phablet is way more powerful than its predecessor and has learned some cool new tricks. We shot a hands-on video of the Galaxy Note II to give you a sneak peek at some of the improvements.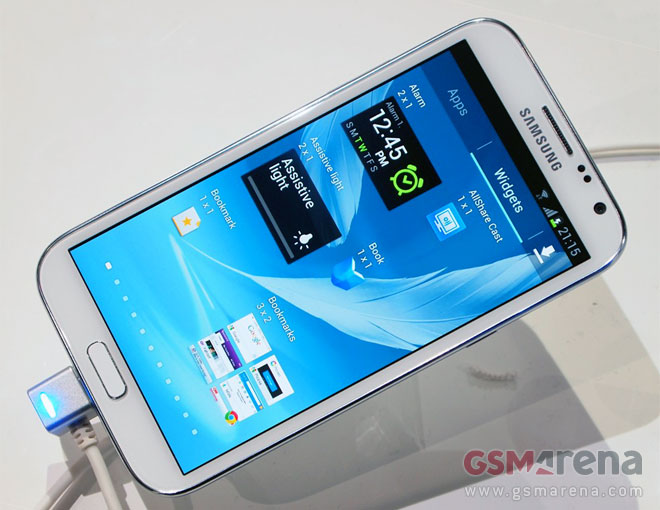 We start off with a look at the S Note app and test the pressure sensitivity of the new Note II. It can distinguish between 1024 pressure levels, four times as many as the old one, and it shows.
Also, notice the small blue dot that follows the S Pen even when it's not touching the screen – it's the new hover functionality.
When you're in the browser, you can circle a part of the page to snap a screenshot of that particular area, which you can later use in various other apps (everything from S Memo, through email and ChatON).
Towards the end of the video you can see the updated task manager and the new split-screen gallery.
We're working on a more detailed hands-on with the Samsung Galaxy Note II, so stay tuned. In the meantime feel free to stop by our Samsung IFA 2012 overview for more live shots, camera samples and benchmarks of the phonblet.