As promised back in November, Samsung showcased their first 4K television to the world. As it happens, at a monstrous 85-inches, it is also the world's largest 4K television in the world.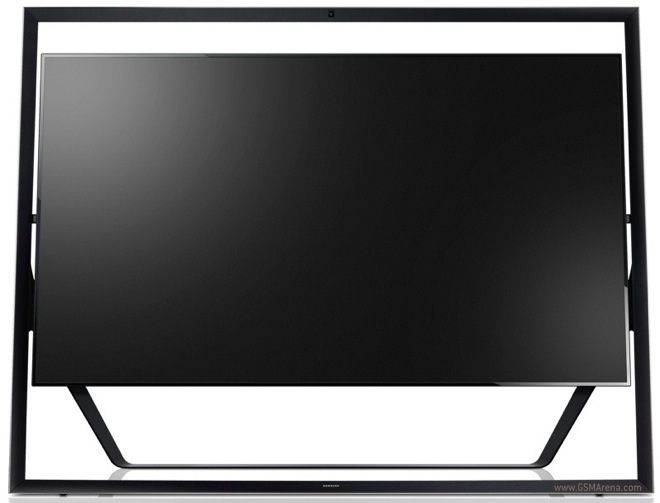 The Samsung UN85S9, as it is called, features a unique floating design. The panel is held up by the sides within a metal frame, which gives the impression of it floating in the center. As you can see, the designers haven't really been successful in simulating that effect but nonetheless the design is striking. The metal frame around the panel also allows you to tilt the display vertically and houses the 120W, 2.2 channel speaker system.
The UN85S9 also has Samsung's Smart Hub software and runs on a 1.3GHz quad-core A15 processor. There are no details on pricing yet but the television is expected to go on sale in March.