Before Nokia announced that its future smartphones would be powered by the Windows Phone OS, there was a lot of speculation as to whether or not the Finnish manufacturer would make the move over to Android.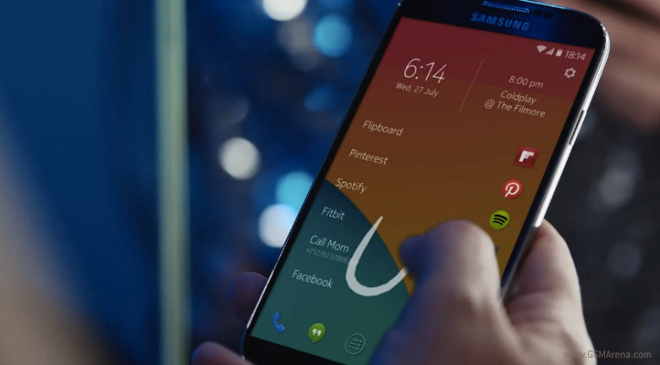 Nokia has technically, released an Android handset with the Nokia X, but it is hardly a flagship phone. A portion of the Nokia team that did not transfer to Microsoft as part of the deal has decided to work in the Android sphere after all, by creating the Z Launcher.
Nokia's technologies group, which is a separate entity from its phone division, has developed Z Launcher, which has a unique feature that lets you write letters on the screen instead of typing them out on a keyboard. Z Launcher's bread and butter is to give you a constantly changing phone experience, that arranges and brings up search results based on what you're currently doing on your phone. It also gives you a feature that lets you quickly write out whatever you're searching for right in the middle of your homescreen to search for apps or files on your phone, or through Google search.
The launcher is very different from the current Android interface that we've all grown accustomed to, and instead features a very minimalistic design that is devoid of widgets and Google's ubiquitous search bar up top that has become the norm.
So how does Z Launcher decided what apps to display? Well the phone takes into consideration a few factors: your location, the time of day it is, and who you were last talking to (Z launcher bases this off of your call logs). It also is supposed to evolve over time and better learn how you use your device. If it works perfectly, then it should populate your home screen with the apps, web pages, or call contacts that you would contact most at that moment. If it doesn't, then you scribble on the screen what you're looking for, and it will bring up a number of suggestions.
Head designer, Brook Eaton, assures that the handwriting suggestions shouldn't take more than a one letter swipe for you to find what it is you're looking for. Users have reported that the phone does well when you type in one or two letters, but it started making more errors when they pushed it to three or four letter scribbles.
Now your usage history and phone behaviors should be safe and sound with Z Launcher; your data won't be shared with advertisers or marketers. Currently, the beta of Z Launcher will work on the Galaxy S4 and S5, including Nexus devices, like the 4 and 5. If you want to try it out, you won't be able to get it from the Google Play Store, you'll need to head on over to Nokia's Z Launcher site to download it.
Nokia is even looking to customize iOS with Z Launcher, but currently, Apple doesn't allow third-party applications to modify the homescreen and "feel" of iOS, so that might be a ways off. For the future, Z Launcher also wants to add WiFi as a variable for its customization as well; like hooking up to Bluetooth sound system automatically when you're home, for example, or putting your phone on silent when you connect to your work's WiFi.
Z Launcher isn't the first custom Android launcher, however, the Nokia team is confident that they'll be able to developer the application even further:
"At the end of the day, we're now able to explore new ways to get to market, which we didn't have to first deliver in house…we're unhandcuffed."