WhatsApp has included the voice calling update in the latest version of the Android app. The feature is available through the 2.12.19 update and for now has to be downloaded through the company's website, although should soon be available through the Play Store as well.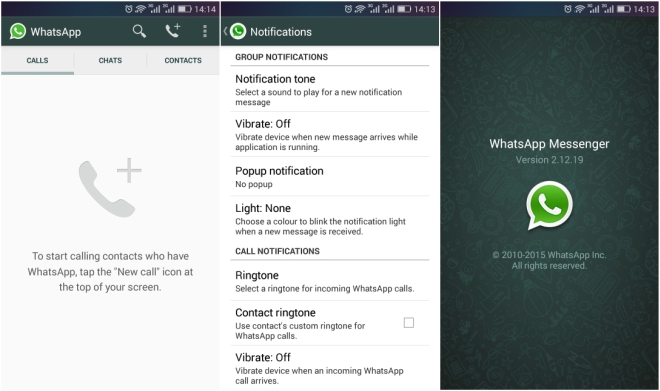 WhatsApp started rolling out the voice calling feature a while back but instead of making it available to everyone at once, they used sort of an invite system, where a user who already has the feature has to call you for you to get the calling feature. And this worked within a time window, so if you didn't manage to get it activated then you'd have to wait for the next time window, whenever it arrived.
The latest update gets rid of all that hassle and anyone who installs it will get the feature instantly. Along with the calling tab, you also have settings to customize the ringtone for voice calls the way you had for chats and group messages.
You can download the APK from the source link below now if you're impatient or wait for it to roll out on the Play Store. Again, this only works on Android for now and is said to arrive on iOS some time later.