HTC's first Android tablet – the Flyer – started off with a hefty price tag in the UK (£600!), but it has dropped significantly since then. The latest price cut brings it to a manageable £200.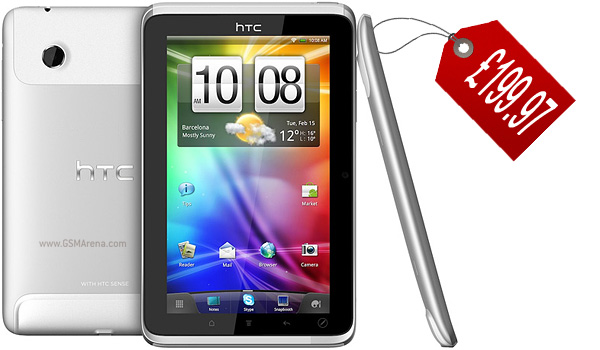 The specs of the 7″ aluminum-clad tablet won't impress anyone, but with Android 3.2 already rolling out, it's not a bad piece of kit.
The £200 price is for the 16GB Wi-Fi only version. Dixons have it in stock as do Currys, while Amazon UK list it but they are temporarily out of stock. Currys has the 32GB 3G version too, which will set you back £249. Dixons' site also shows a link to the 32GB 3G version of the Flyer, but it's redirecting to a general list of tablets (maybe they're out of stock?).
All other online UK stores I could think of have the Flyer on an older price of £290 or more, which is unreasonable for a single-core tablet that might or might not see an Ice Cream Sandwich update (probably not, when HTC announced what devices will get ICS, the Flyer wasn't mentioned).
If you find a store I missed, leave a comment below.